With the school year in full swing all over Afghanistan, Afghan Wireless is here to help students across the country keep in touch with friends and family and stay on top of their studies and their social lives. Here are nine favorite AWCC products and services that are a great fit for busy students.
Kankor service
In Afghanistan, all students hoping to pursue post-secondary education are required to take a national public university entrance exam. Known as the Kankor exam, the test is one of the most challenging that Afghan students will face during their studies, not to mention one of the most important: how well they score helps determine everything from what universities they can attend to what subjects they are able to study. In the form of an information subscription service, AWCC's Kankor service helps students prepare for the exam by boosting their knowledge of examination subjects and providing them with sample Kankor questions to learn from.
iPhone 6s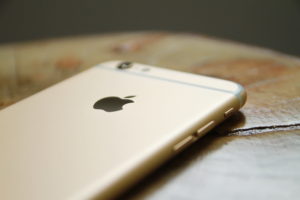 More and more students are relying on their mobile handsets to help them research, prepare, and submit school assignments. With its cutting-edge operating system, extended battery life, great range of built-in applications and features, and HD display, the iPhone 6s and 6s Plus are great tools for busy students. Students can use these powerful smartphones for everything from checking a reference for a paper, to recording a short video for a class project, to connecting with a classmate on Skype to discuss a current assignment.
News services
Whatever subjects they might be studying, all students need to stay on top of current affairs and get the latest news on what's happening in their country. AWCC's Rasana news service delivers up-to-date headline news, breaking news, and international news, as well as additional information like weather forecasts and currency exchange rates, right to subscribers' mobile devices. To help make the news accessible to all Afghans, the Rasana service is available in both Dari and Pashto.
Facebook Bundles
It's important for students to keep up with their country's news, but it's just as important for them to keep up with all the news from their friends and family, and there's no better way to do that than on Facebook. AWCC's Facebook Bundles service gives prepaid subscribers easy access to their Facebook accounts from their mobile devices. Subscribers can choose between the daily bundle, which offers 25 MB of data for 2 AFN, and the monthly bundle, which offers 250 MB of data over a period of 30 days for 50 AFN.
Friends and Family plan
Students attending school or university away from home will never have to miss talking to their loved ones, thanks to AWCC's Friends and Family calling plan. With this great service, subscribers can make calls to five friends or family members on the AWCC network for the low price of just 1 AFN per minute—the lowest Friends and Family rate in the country.
Gmail on SMS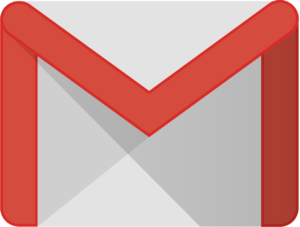 When students are working on group projects with their peers, communicating with professors, or talking with school or university administrators about their classes, it's important that they always be able to have email access, even when they aren't connected to the Internet. The new Gmail on SMS service from Afghan Wireless offers just that—subscribers can use any kind of mobile handset to access their Gmail account, regardless of Internet connectivity, and read, reply to, forward, and compose as many emails as they want via SMS messages. Subscribers can choose daily, weekly, or monthly packages, which range in price from 5 AFN to 45 AFN. To make sure personal information is kept secure, a user's Google password is kept confidential, and Gmail user details are stored by Afghan Wireless in an encrypted form only.
Learn English service
A basic level of written and spoken English is an essential skill for students today. AWCC's Learn English portal can help. By dialing into the portal, students can access English-language learning modules right from their phones. The voice-based learning service offers lessons on vocabulary, grammar, and common mistakes, and the service is available at daily, weekly, and monthly rates.
Balance transfer
AWCC's balance transfer service is a great way for students to get a little bit of financial help from their families. For just 2 AFN, any AWCC subscriber can quickly and conveniently transfer their account balance to another Afghan Wireless device.
Lifestyle content
Even hardworking students need to take a break once in a while, and Afghan Wireless has a variety of SMS feeds available to help give students a rest from their studies. Subscribers can choose to receive SMS updates on a variety of subjects, including entertainment news, sports bulletins, recipes and cooking tips, nutrition information (always an important topic for students living away from home!), beauty tips, technology, music and movies, and horoscopes.