There are an overwhelming number of "productivity" apps in the App Store. However, it can be difficult to determine which of these apps will actually be useful to you.
Fortunately, it is possible to narrow down the field by asking a secondary question: Why did you buy an iPhone?  Two of the more commonly-cited answers are the iPhone's easy-to-navigate User Interface (UI), and the device's beautiful-yet-simple design.
Given that many iPhone users purchase the phone due to its elegant simplicity, using the same criteria to evaluate an application seems fitting. Using elegance and simplicity as benchmarks, then, which productivity applications pass muster? Here are 10:
OmniFocus
OmniFocus is beautifully designed, although it requires a bit of a learning curve. Regarding the app's appearance, the color and design themes are subtle, yet pleasing. Functionally, OmniFocus is incredibly versatile. You can manage everything from a large work project to simple reminders. The device supports AppleScript (in the Pro version) and syncs across all Apple devices, including the Apple Watch.
Forest
This app is equal parts useful and aesthetically pleasing. Forest helps to eliminate distractions while beautifying the planet. Here's how it works. Once you open Forest (begin working), virtual seeds are planted in a virtual, on-screen forest. If you close the app (for whatever reason), the forest is a goner. Simple, right?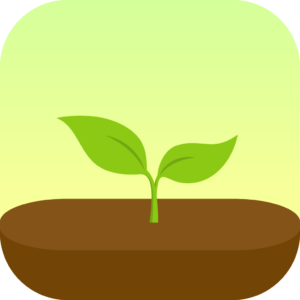 And here's the beautiful thing: developers of Forest have teamed with the nonprofit organization Trees for the Future. This means when you earn enough virtual currency through the app, they'll plant a real tree. You're helping the environment and boosting your production. A win-win!
Tide
Tide is another beautiful-yet-simple productivity app. For only $2.99, you can download this timer based on the Pomodoro technique – a favorite productivity hack. Alternatively, you can choose from five ambient-style background sounds: coffee (shop), forest, meditation, ocean, or rain. Additionally, you can customize the sounds with a blend of music and white noise.
Evernote
Evernote has been among the most popular productivity apps since its inception. With Evernote, you can create to-do lists, jot down notes, and even save news clippings – all in one application.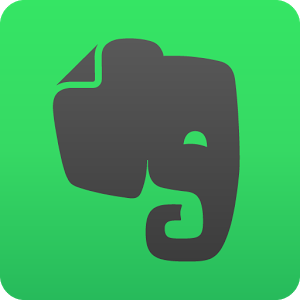 The design, functionality, and versatility of Evernote are quite astounding. Annual "Plus" and "Premium" versions of the app ($12 and $24 respectively) provide supplementary features such as PDF annotation capability and additional cloud storage space. Most casual users can make due with the free version.
Bear
If you have a minimalist approach to note-taking, the iOS-exclusive app Bear is worth a download. Per the iTunes reviews, most users appreciate the pure beauty of Bear. For such a modest and practical application, Bear is replete with note-taking features. The developer's attention to detail is evident as well, adding little touches such as icons for to-do lists as well as multiple themes and typographic features.
Scannable
Scannable is a "digital notebook" by the makers of Evernote that allows the user to scan and save just about any type of document (business cards, contracts, receipts, notes, etc.) with their iPhone's camera. Scannable has a near-perfect rating on the App Store and is free to download.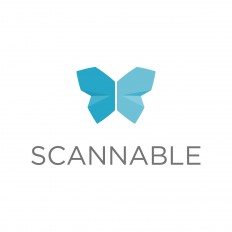 GoodReader
GoodReader is perhaps the most flexible document viewer and annotator on the market. An iOS exclusive, GoodReader (v. 4) earned a perfect 5 out of 5 from Macworld. Though the application isn't free ($4.99), it's difficult to not recommend GoodReader as a PDF reader, annotator, and file manager.
Google Drive
It's impossible not to list a cloud storage app when discussing personal and business productivity. This is because the "cloud" is quickly becoming the favorite storage place of both types of documents. Google Drive is a popular storage application for a couple of reasons. First, the user is allotted 15 GB of storage for free – which is plenty for most people. Second, storage upgrades (to 100 GB, 1 TB) are very cost-effective.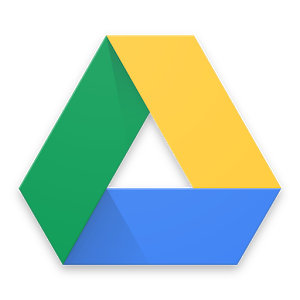 Quip
Quip is an iOS exclusive that combines traditional document and spreadsheet functions with chat capabilities. The super-clean UI makes it easy to view multiple documents (spreadsheets, word processor, charts, and graphs) alongside the chat window.
Developed by a former Chief Technology Officer (CTO) of Facebook, Quip is free to download. Additionally, it offers reasonably-priced monthly subscriptions for personal and business users, which may make it particularly attractive in "bring your own device" workplaces.
Simplenote
Simplenote is a useful app for those who are drawn to the iPhone's unassuming stylishness. The application strips away many "added features" of other note-taking apps, such as images. This makes for a streamlined user experience. Simplenote also syncs across Apple, Android, and Windows products, bypassing the irksome edit, format, upload/e-mail process.