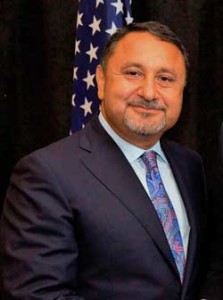 For over a decade, Afghan Wireless has been a dedicated supporter of Afghan communities. It all began in 2001, when accomplished Afghan business leader Ehsan Bayat set out to help revitalize his struggling home country. Eager to help Afghanistan rebuild, he attended the Bonn Conference, where he called attention to the important role telecommunications plays in spurring national development. Although Afghanistan was home to more than 25 million people at the time, it had only 25,000 phone lines. Ehsan Bayat and the Afghan Ministry of Communications quickly set out to expand this critical area of infrastructure.
The result was the impressively rapid and widespread development of Afghanistan's first wireless communications company, Afghan Wireless. It took just over two months for the company to establish its initial Global System for Mobile Communications (GSM) network, and on April 6, 2002, interim President Hamid Karzai officially launched the network by placing its inaugural call to an Afghan living in Germany.
Today, Afghan Wireless serves over 4 million subscribers throughout all 34 Afghan provinces. The company continuously works to expand its network to rural and remote areas and has established a presence in over 15,000 additional districts and villages. In addition to its phone network, Afghan Wireless also offers wireless Internet services to every province, and the Kabul-based provider recently began rolling out high speed 3.75G+ mobile broadband connectivity in several locations.
Afghan Wireless has revolutionized the way people in Afghanistan communicate, both with each other and with friends and family abroad. However, the company's telecommunications services are far from the only way it supports the ongoing rebuilding of Afghanistan. Afghan Wireless organizes its commitment to its country within a robust corporate social responsibility program, helping Afghan communities grow and thrive in a variety of ways.
Building a Stronger Workforce
In building an expansive telecommunications network, Afghan Wireless has done a great deal to enrich Afghanistan's workforce and economy. Over 98 percent of the company's 5,000-plus employees are local Afghans.  Additionally, GSM and PCO opportunities created by Afghan Wireless have indirectly provided jobs for over 100,000 people.

Afghan Wireless operates as a meritocracy. The company values the skills and contributions of its employees above all else and openly embraces diversity. As such, it is also dedicated to the personal and professional development of its employees, and provides several in-house professional education courses. Spanning topics such as management, English, IT, and accountancy, these classes focus on a wide range of job skills that will benefit students long into their careers. Afghan Wireless also forged a tuition discount agreement for employees attending Kabul's Kardan University, and the company recently expanded its scholarship assistance to include 14 universities located throughout Afghanistan.
Afghan Wireless' employees are essential to the quality of its products and customer service. By offering such a wide range of educational opportunities for employees, AWCC is also helping to develop a talented workforce that will benefit the country as a whole.
Environmental Consciousness
Afghan Wireless has ensured that its operations already pose a minimal risk to the environment. However, the company continuously strives to improve its sustainability, and operates in accordance with environmental standards. AWCC seeks new ways to reduce its use of natural resources, such as energy and water, and operates a responsible waste management program that includes recycling whenever possible.
The Bayat Foundation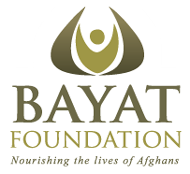 In 2006, Ehsan Bayat founded the Bayat Foundation, a non-governmental organization dedicated to supporting underserved communities in Afghanistan. While working to rebuild the nation and the lives of its citizens, the nonprofit also works to inspire a sense of hope and national pride. The Bayat Foundation falls within the corporate social responsibility platform of Afghan Wireless, and the telecommunications provider has at times leveraged its resources to support the nonprofit's humanitarian initiatives.
The Bayat Foundation reaches out to communities across Afghanistan to learn how it can best assist them. It provides basic needs such as food, clothing, and healthcare, while at the same time promoting economic and social justice through empowering social programs. The organization has mounted efforts in the areas of maternity and pediatric care, education, youth sports programs, water quality, and entrepreneurship. Through its Winter Aid program, it has provided basic necessities to over 1 million Afghans during the country's harshest season, and its Family Sponsorship initiative has given many children the chance to seek an education.
The Bayat Foundation has constructed more than a dozen maternity hospitals that have treated over 1 million mothers and newborns. The nonprofit has built 12 schools, more than 20 mosques, and multiple orphanages, and has worked to build and repair critical infrastructure. The foundation has also expanded access to clean water with the construction of 14 new water wells, and it has provided over 500 computers and 20,000 books to inspire learning throughout various communities.
The Bayat Foundation's numerous humanitarian efforts also encompass emergency response. In the past, Afghan Wireless has partnered with the foundation to deploy disaster relief in regions affected by natural disasters. In the spring of 2015, a series of avalanches in the mountains of the Panjshir Province left remote communities isolated and heavily damaged. The Bayat Foundation worked quickly to provide critical financial assistance, while Afghan Wireless deployed emergency mobile networking equipment to support relief efforts.