A strong password, whether it be for your smartphone lock screen, your mobile banking app, or your e-mail account, is one of the most important steps you can take to keep your sensitive personal data safe and secure. But sometimes, the process of creating that password can be so complicated (It has to be how long? It needs to have both numbers and letters?) that it ends up being a considerable source of stress and worry for many people.
If you're someone who wants to maintain a strong level of digital security, but you have a hard time staying on top of all your passwords, you're not alone. According to a recent survey from Pew Research Center, a US-based non-partisan fact tank, a significant number of Americans find password management to be a challenge and are concerned about how they are handling it. Approximately 39% of survey respondents said they had difficulty keeping track of all their passwords, 30% said they worried about password security, and 25% admitted that they used less secure passwords because they found it too difficult to remember more complex passwords.
Password management apps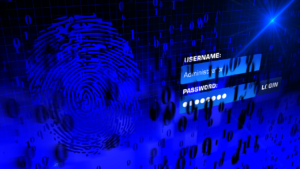 Fortunately, there is a solution to these password challenges: password management software and apps. Useable on desktop computers and mobile devices such as the iPhone, these specially designed digital tools provide safe storage in an encrypted data vault for your various passwords, login names, and personal details. They can even automatically generate secure passwords for new accounts. And the best thing about using them is that you'll never have to remember dozens of different passwords again—only the one master password that you use to access your vault.
However, despite the fact that password management software is the approach to password management most recommended by cybersecurity experts, its use is still relatively rare. The aforementioned Pew Research survey found that only 12% of respondents used software or apps to manage their passwords, and just 3% stated that this was their primary method of password management.
If you'd like to join the 12% of people who are using the top expert-recommended password tracking technique, read on for a look at some of the leading password management apps, all available for your iPhone free of charge.
LastPass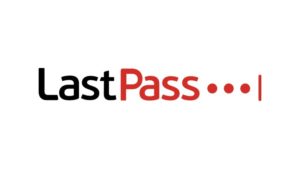 LastPass has been a popular choice for desktop users for several years, and its mobile version is just as outstanding. LastPass combines a password vault, a password generator, and a browser in a single mobile app. When you're logged in to LastPass, the browser will automatically fill in forms and login details when you're browsing online, and you can easily add or update your list of passwords and sites straight from your browser. Best of all, even non-paying users have access to convenient bonus features such as unlimited device usage and platform syncing.
Keeper

This simple password management system is available for the desktop and a variety of mobile operating systems. Its clean interface lets you easily enter, organize, and store your passwords and other personal information, and it gives you the option to share these details with trusted contacts. Like LastPass, Keeper also offers a built-in password generator and can auto-fill login information. Moreover, it automatically remembers new passwords. If you choose to become a paying subscriber, you'll also have access to cloud-based backup services and multi-device syncing options.
Dashlane

This multi-platform password manager also serves as a handy digital wallet. The app's storage vault can be used for both passwords and personal information. Form auto-filling and automatic website logins are also standard features. In addition, you can take advantage of the integrated browser and optional keyboard (as well as a Safari extension) for even more auto-fill options. If you'd like to take the extra security-conscious step of using two-factor authentication, Dashlane lets you do so through Google Authenticator support.
1Password

While the free version of 1Password is fairly basic, it offers as much functionality as many users need. Therefore, it's become a commonly used choice for many mobile users. Free features include standard ones such as a master-password secured vault, an in-app browser, and automated logins. Moreover, data syncing is available through iCloud and Dropbox support. If you upgrade to the pro version of 1Password, you'll be able to access a number of additional features, which include more tools for keeping your passwords organized, and an option for password vault sharing.
True Key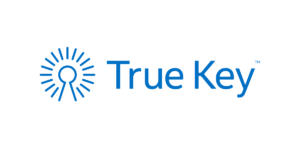 If you need security for just a few online accounts and passwords, True Key could be the app for you. Its mobile app allows you to sync across multiple devices, but limits the number of passwords or login credentials you can store to 15. In addition to all of its standard features, True Key offers high quality multifactor authentication which means you can log in to the app in a number of different ways, including a master password (the most common access method), facial or fingerprint recognition, an e-mail link, or verification from a trusted secondary device.