Shortly after releasing the iPhone 7, Apple was pummeled by more than a few people about the device's battery life. The Cupertino-based company soon rectified things a bit through a series of software updates.
One aspect of the device that has been frustrating, even to the most zealous iPhone devotees, is the stream of OS updates that seem to always shorten the battery life.
The good news is that you can extend the life of your battery by making a few small adjustments. What's even better is that we're going to take you step by step through this endeavor.
Consider recent usage.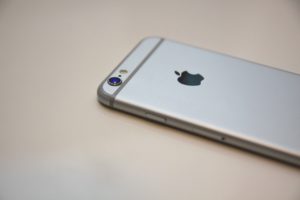 Before we delve too deeply into this topic, you should keep in mind that one of the best pieces of advice is to consider your recent usage, specifically within the past month or two.
While evaluating your recent usage may appear to be an obvious step, you'd be surprised at how often people overlook how their—often subtle—phone habits have changed. Are you gaming more often? How many new apps have you downloaded? Does your job require more phone activity?
Think about how your usage may have changed, and make any possible adjustments. In conjunction with the five tips listed below, altering your usage will significantly extend the life of your battery.
In addition, a resource-light app that monitors your usage may be beneficial. A favorite among iPhone users is "Battery Health."
Following are five ways to conserve the life of your iPhone's battery:
Update your apps.
Some people choose to disable auto-update on their phone, which can extend battery life, provided that you're diligent about checking for updates.
One of the biggest gripes about the iPhone is the battery drainage that occurs on "auto-update." To be fair, this is not entirely Apple's fault. Developers of applications must configure their products for Apple's OS. Software configuration—even modest changes to an iPhone's OS—may require a lot of trial and error.
In short, it's important to ensure that you take the time to updates to the latest versions of each app when available.
How to:
– Open the App Store.
– Tap "Updates" at the bottom right corner of your screen.
– Tap "Update All."
Disable Location Services for apps.
The majority of apps don't require Location Services to be enabled most—if any—of the time.
Certain apps by default, however, set their permissions to always know your location.
This setting is entirely unnecessary—and it's a sneaky way of draining your device's battery without your knowledge.
The best advice is to go through your applications and choose when they can use your location (Always, Only While Using the App, or Never.) Perhaps the best choice is to allow the app to access your location only when it's in use.
Here's how:
– Open Settings.
– Tap on Privacy.
– Tap Location Services.
– Select each app and choose the option best suited for you.
Turn off Raise to Wake.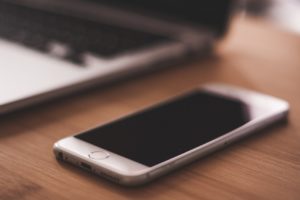 iPhone SE, iPhone 6s, and iPhone 7 users may have Raise to Wake set to "On" by default. This setting is a quick way to reduce your battery life.
Raise to Wake may be especially problematic if you're always on the go, as the screen—which is the most battery-intensive feature of most phones—will recurrently turn on and off, and often without your knowledge.
If battery life is your primary concern, the best option is to disable the feature.
Here's how:
– Tap Settings.
– Choose Display & Brightness.
– Find Raise to Wake and toggle it to "off."
Disable Background App Refresh.
Background App Refresh does exactly that: It continually refreshes apps in the background. If this feature is enabled, applications will update whether or not they are in use.
While this may be a convenient option if you work from home or are always near a charger, the feature will drain your device's battery. Here are a couple of options to consider: Disable Background App Refresh altogether or only for certain applications.
Here's how:
– Open the Settings app.
– Select "General."
– Choose Background App Refresh.
– Set it to "off."
Second option:
– Set to Wi-Fi. (Battery drainage is much slower.)
Keep your iPhone face down.
Most people keep their iPhone screens face up. The problem with this is that the device's screen automatically lights up every time you receive a notification.
One of the bugaboos of the iOS 10 is the richness of its notification system. Instead of having to unlock the device to view content, most of it can be seen directly on the lock screen. While this sounds convenient and useful, it's a waste of battery life.
The best option is to leave your device face down. The face-down position preserves battery life, as the screen will not illuminate upon receiving a notification.