Afghan Wireless and Ariana Television Network (ATN) are proud to bring the best of international sports to Afghanistan. From exclusive broadcasts of English Premier League matches on ATN to up-to-the-minute cricket news delivered through Afghan Wireless' sports news service, AWCC and ATN make it easy for Afghan sports lovers to keep up with their favorite teams. And for those fans who really, really can't get enough sports, a wide selection of great sports apps are available to supplement AWCC's offerings. These include:
BBC Sport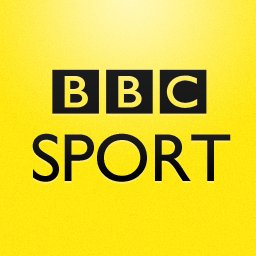 The BBC is widely recognized as one of the world's best broadcasters for sporting news, and the official BBC Sport app definitely lives up to its parent organization's excellent reputation. BBC Sport is jam-packed with scores, statistics, news, and special features, and its easy-to-navigate user interface makes it a breeze to jump quickly to your favorite sport or team or to check out the latest headlines. Users in the UK can also use the app to access live video coverage, edited highlights, and the Radio 5 Live sports feed. Best of all, the range of sports that BBC Sport covers is extremely far-reaching, so even fans of more obscure sports will be able to find what they're looking for on the app.
LiveScore
This fast and slick app delivers exactly what its name promises: it beams live scores of selected matches straight to your mobile phone. And while LiveScore may be one of many apps to keep you connected with real-time match scores and stats, few other apps are as elegant to look at, as quick to load, or as simple to use. Comprehensive offerings from LiveScore include a range of leagues and teams for football, cricket, basketball, ice hockey, and tennis. It's a great option for keeping you up-to-date with key matches, even if you can't watch them live.
Bleacher Report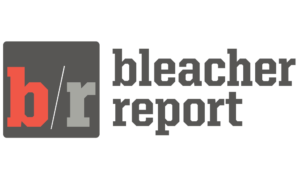 If you're looking for a well-curated selection of the best sports content on the Internet, look no further than the Bleacher Report, which covers everything from golf to NASCAR racing. The app lets you tap into different streams to get stories, photos, videos, and the latest scores from reliable and comprehensive sources, including local and national newspapers, blogs, social media sites, and teams and athletes themselves. You can customize your feed according to your preferences and set alerts to make sure you see the most relevant content first. You can also subscribe to unique content that's only available through the Bleacher Report app.
Fancred
The Fancred app combines the worlds of sports news and social media to give you the ultimate interactive sporting experience. Start by creating a profile (similar to other social media sites like Facebook) and connecting with other Fancred users, and you'll soon have a news feed that's full of sports news from likeminded fans. You can contribute too by uploading photos, adding comments, and sharing articles about your favorite teams. Best of all, it's easy to do all this directly in the app; no need for a laptop or desktop computer.
MatchPint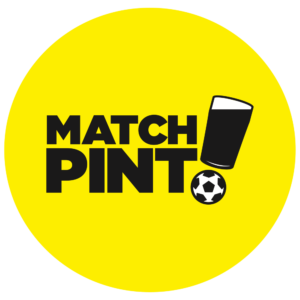 The perfect app for sports fans on holiday, or for business travelers who don't like to miss matches while on the road, MatchPint lets you know what pubs or bars in your area are showing the match you want to watch. The app covers most major sports, and can even help link you up with special deals on food and drinks at the venue you decide on. It's a much more reliable option for making sure you can find a place to watch the game, no matter where you are—it certainly beats wandering around town in hopes of coming across a sports-friendly establishment.
Teamer
So you're someone who likes to play sports as well as watch them? Welcome to Teamer, a free-of-charge app that's a very effective tool for helping your squad stay connected and organized. You can use the Teamer app for a wide range of essential tasks, like sharing schedules and availability with your teammates, updating everyone about location changes for your practice, and reminding players about upcoming games or matches. There's even a platform where you can share photos. Overall, the app represents a handy alternative to the endless round of e-mails and reply-alls that's usually involved in organizing recreational team sports.
StubHub
StubHub is a great go-to app for buying and selling tickets to a wide range of events, including major sports matches. If you're looking for tickets to an upcoming match, or you already have tickets but can't make the game, StubHub is a handy first stop. Not only is it very easy to buy (or sell) tickets and access your match of choice by showing the ticket on your phone, but the app also offers plenty of additional bonuses, like the ability to check out views of the pitch from a selected seat before you commit to it.