Gone are the days when you needed a huge collection of sophisticated camera equipment to shoot a movie. Today, an increasing number of films, from shorts to full-length features, are being shot just using an iPhone: a feat made easier not only by the iPhone's ability to capture high-quality video, but also by the host of excellent video editing apps now readily available for iPhone and iPad. Whether you're a budding filmmaker with your sights set on Hollywood or just someone wanting to give your Facebook videos a bit more style, here are seven great video editing apps you'll want to check out.
iMovie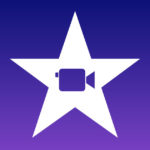 Free of charge and full of easy-to-use features, iMovie for iOS is the go-to app for iPhone filmmakers. Start by compiling video clips, then put them together using one of iMovie's two project categories: Movie and Trailer. The Trailer templates are an especially popular choice for videos headed to social media platforms, as they offer a defined and intuitive structure for clip sequencing, layering in transitions and effects, and adding music or voice narration; you can also choose from iMovie's built-in professional music and effects soundtracks. If your original footage needs a bit of extra help, you can trim, split, duplicate, change the playback speed, and add text or special effects at any time.
Videohance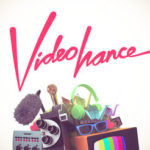 This is a simple app that offers elaborate enhancements, making it a superior choice for adding special-effects action on the go. With Videohance, you can shoot or import any stored video or still image to create stylized still-photo slideshows. Tuning features adjust the saturation, brightness, and exposure of your images, while flashy special effects like gradients and blurs give your video a unique look. A variety of export options let you upload your videos to social media platforms quickly and easily. Special bonus: the app's vertical interface makes it easy to use one-handed.
VidLab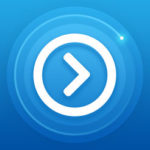 VidLab offers an excellent range of creative options to boost your video project, collage, or slideshow. Assemble your video by easily linking, rotating, and trimming multiple clips, then get to work on the fun stuff: adding text or still images, layering on music from your iTunes library, or recording your own voiceover narration. Contrast, vibrance, and saturation are adjusted with easy-to-use sliders, so your videos will always have a professional look. All output can be easily shared to YouTube, Instagram, Facebook, and Messenger.
Quik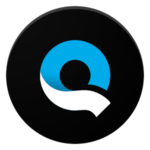 If you'd love to watch a video made from your own clips and photos, but you want someone else to do most of the work, Quik is the app for you. Quik automatically selects and edits your photos and short videos and combines them into a fun narrative of a day or a week in your life. The app can use up to 200 images and clips at a time—pulled  from your camera roll, gallery, or linked social media accounts—and you can choose to make minor edits and alterations to individual frames. Best of all, Quik offers a range of built-in, automated special effects that are determined by the theme you choose. So if you feel like the video of your life could be more action-packed, just select "Action" from the theme options.
Magisto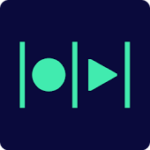 Taking the principle behind Quik to the next level, Magisto uses artificial intelligence to automatically build stories using your selection of stored images and videos. In the style of a programmed learning module, each move automatically leads to the next: just choose the kind of movie you want (business or personal), select an editing style from options like Testimonial, Extreme Sports, Travel, or Storyteller, and choose a recommended theme and music. Magisto's artificial intelligence takes it from there, and the result is a dynamic movie with sharp special effects and a snazzy soundtrack.
Adobe Premiere Clip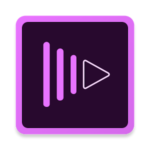 Premiere Clip is an excellent way for novice filmmakers to take advantage of Premiere Pro and Premiere Elements, Adobe's flagship desktop editing packages. Downloading the free Premiere Clip app inducts you into the Creative Cloud ecosystem without having to pay for an Adobe account, though you will need an Adobe ID to use the app. Premiere Clip is ideal for simple movies for social media platforms. Import the video you want to edit from a number of places, including Dropbox or your smartphone, and use the app's Freeform editor to make a wide range of adjustments.
Clipper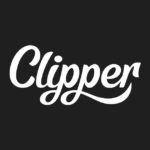 If you're a true beginner when it comes to video editing and you're looking for a way to get your feet wet, Clipper makes a great starter app. Just choose a selection of your stored videos, which Clipper will automatically assemble into a timeline, and play around with the few musical styles and built-in effects. The limited range of features means that you can easily master the available options without getting overwhelmed, and getting some practice with Clipper will help you feel more comfortable about asserting more control with an advanced editing app.