Ever since Apple started allowing the use of third-party touchscreen keyboards with the launch of iOS 8 in 2014, a host of innovative new custom keyboards has hit the App Store, and the selection is growing all the time. These days, if you're looking to elevate your iPhone typing experience beyond the solid-but-basic functionality offered by the built-in iOS keyboard, you can find keyboards that will let you type faster, type with just one hand, see more of the screen and less of the keyboard, or add a cool design to your text. Read on for a round-up of eight great third-party keyboards you'll want to test out on your iPhone today.
SwiftKey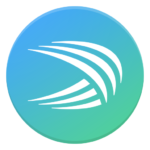 Long one of the best and most popular custom keyboards for Android, SwiftKey racked up an amazing 1 million downloads in the first 24 hours following its launch in the iOS 8 App Store. It's not hard to understand why: this smart, simple, and sleek keyboard is one of the pioneers of the swipe-to-type movement, and its swipe-centric interface leverages high-caliber prediction and autocorrection to deliver an outstanding typing experience.
Gboard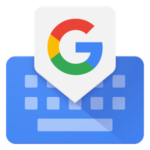 At first glance, Google's iOS keyboard doesn't seem that different from Apple's stock keyboard—both have an almost identical interface and layout—but these similarities are really only skin-deep. Below the surface, Gboard offers much more control over the keyboard's operation with a handy set of toggles for auto-capitalization, correction, and character preview, among others; additional switches that let you block offensive words or replace written text with emojis; and an excellent dictionary. Best of all, you can access a basic web search bar by tapping the G symbol at the top left of the keyboard, which makes it easy and convenient to paste links, images, or GIFs into whatever you're typing.
Word Flow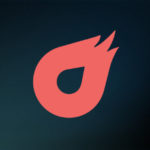 Designed by Microsoft specifically for the iPhone, Word Flow hits all the must-haves of a superior custom keyboard while adding a healthy dose of originality. Very easy on the eyes, Word Flow's sleek layout features letters that are illuminated with a subtle blue glow as you type, and the option to underlay the keys with a personal photo. The keyboard prioritizes organization and speed, which means that you can easily jump between sections, access your most recently used emojis and symbols, and keep frequently used characters at your fingertips with a built-in search from the main keyboard.
But besides all these great features, Word Flow still has one more surprise up its sleeve: an alternative fanned layout that you can switch to by swiping on the small arc symbol in either top corner of the keyboard. This curved layout repositions the keys for maximum efficiency, and is designed for one-handed typing as your thumb can comfortably reach even the farthest keys.
Minuum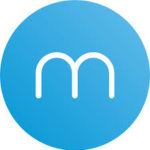 If you think that less is more when it comes to touchscreen keyboards, Minuum is the choice for you. While almost all other third-party keyboards take up a significant amount of real estate on your iPhone screen, Minuum helps you recover some of that space with its compressed layout. Although the scrunched-together keys might look a bit silly, typing on them is actually just as natural as on a full-sized keyboard, and if you do find yourself making more mistakes than usual, Minuum's autocorrect engine boasts an impressive accuracy rate.
Go Keyboard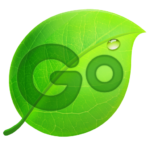 Personalization is the name of the game with Go Keyboard. Thanks to a keyboard creator that lets you use sliders and selectors to customize options like font, color, picture, and opacity, not to mention a range of pre-selected themes and color combinations that you can test out, there's nothing standing between you and the keyboard of your dreams. And don't be concerned that this high level of customization comes at the expense of basic usability: Go Keyboard's swipe support, cursor control, and one-handed mode are as good as any other option.
iTranslate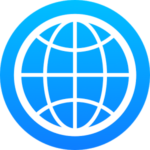 Typing in multiple languages can be a frustrating experience in most basic keyboards, which will automatically try to correct "foreign" words they don't recognize. If you're a multi-lingual typist, you won't want to miss iTranslate: the keyboard version of the leading translation and dictionary app, iTranslate supports roughly 90 languages in a fully functional, standard keyboard.
Hemingboard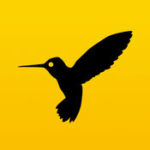 Writers take note: Hemingboard features not only a highly useable keyboard, but also a secret stash of tools to help you take your prose or poetry to the next level. Just tap the hummingbird icon next to the space bar, and up pops a built-in thesaurus, rhyming dictionary, and even a pun finder. It's the perfect antidote to writer's block.
Hanx Writer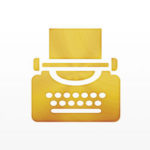 A keyboard for fans of all things retro, Hanx Writer mimics the sound and style of a classic, 1940s-style typewriter, complete with vintage typefaces, so you can feel old-school even while you're using 21st century technology. And if you're wondering where the name comes from, it might surprise you to learn that the keyboard was created in collaboration with actor Tom Hanks, who recently added "author" to his hit list of accomplishments.