For over a decade, Afghan Wireless Communication Company (AWCC) has provided telecommunications services to Afghanistan. AWCC leverages the latest technology to offer an increasingly modern selection of mobile and Internet products. As the nation's first and largest telecommunications service provider, the company continuously strives to enhance both the scope and quality of its products. From building a wireless network spanning all 34 Afghan provinces to partnering with major retailers such as Apple, Afghan Wireless' commitment to ongoing improvement is clear. Following are eight of Afghan Wireless' latest service offerings.
USB Modem
In February 2016, Afghan Wireless released a new mobile Internet accessory for subscribers throughout the Kabul and Khost provinces. Designed for prepaid customers, the Afghan Wireless USB modem allows users to access the Internet at home or on the go by simply plugging the device into a desktop or laptop USB port. Customers can stop by any Afghan Wireless Brand Shop to purchase the mobile Internet device with a 1, 3, or 7 gigabyte plan. In addition, they will receive a free SIM card with their purchase.
Cricket Live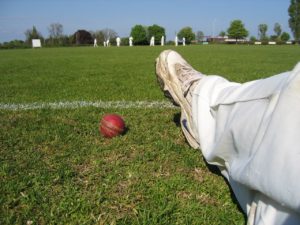 February 2016 also marked the launch of AWCC's Cricket Live Portal, an SMS service that helps subscribers to stay up to date on Afghanistan's favorite sport. By simply texting "CD" to 151, Afghan Wireless customers can subscribe to Cricket Live and receive the latest news and score updates on cricket teams around the world.
Missed Call Alert (MCA)
Afghan Wireless continues to expand the service area of its Missed Call Alert (MCA) feature, which offers subscribers greater flexibility in staying connected to their friends and families. Soon, all Afghan Wireless customers will have the option to receive notifications for every call that they miss, even when their devices are off or roaming.
Prepaid Data Roaming
With the recent introduction of Prepaid Data Roaming, Afghan Wireless greatly expanded its coverage for prepaid data subscribers. All Afghan Wireless customers can easily activate the service by dialing 152, and they will then be able to use mobile data while traveling abroad for only 3 AFN. Afghan Wireless offers Prepaid Data Roaming in 10 countries.
Wiki SMS
Afghan Wireless kicked off 2016 with a unique new SMS tool for all mobile subscribers. On January 1, the company launched the Wiki SMS service, which allows customers to search Wikipedia via text message.
Wiki SMS obviates the need to open an Internet browser in order to browse Wikipedia. Subscribers can simply open their phone's SMS function, type "Wiki" followed by the topic that they'd like to research, then send a text message to 2424. AWCC customers will then receive a response from the Wiki SMS service with text from the body of the relevant Wikipedia article.
HD Voice Service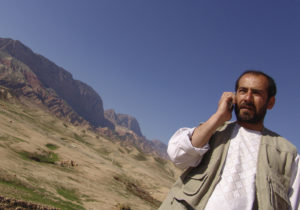 In May 2015, Afghan Wireless transformed the landscape of voice communications in Afghanistan with the launch of HD Voice Service. Afghan Wireless subscribers now enjoy the best call quality available in the Afghan telecom sector thanks to Adaptive Multirate Wideband Technology (W-AMR), which enhances the clarity and overall quality of voice communications. When paired with additional noise cancellation measures and Afghan Wireless' high-speed 3G network, the provider's HD Voice service facilitates more natural-sounding voice communications by transmitting the full vocal range. Callers using HD Voice will likely notice fewer broken-up or muffled conversations and less background interference. The improved sound quality offers both consumers and businesses with crystal-clear calls.
Apple Retail Partnership
One of Afghan Wireless' most significant service improvements came not in the form of a technological upgrade, but rather an exclusive business partnership. In December 2015, Afghan Wireless Communication Company became the first Apple Certified Network in Afghanistan, as well as the only authorized Apple retailer in the country. Beginning that month, customers could buy both the Apple iPhone 6 and iPhone 6+ at AWCC Brand Shops throughout Afghanistan. Afghan Wireless' Brand Shops also provide all warranty and after-sell services associated with Apple products.
In April 2016, Afghan Wireless furthered its retail partnership with Apple by becoming Afghanistan's only authorized retailer of the iPhone SE, the newest offering from the leading tech brand. Afghan Wireless officially debuted the new smartphone at its shops in Kabul City on April 17, and will begin offering the product at additional retail locations throughout 2016. By the end of the year, the iPhone SE will be available at each of the more than 70 Afghan Wireless Brand Shops located across the country.
Expanding the Afghan Wireless 3.75G+ Network
After pioneering 2G mobile services in Afghanistan for over a decade, Afghan Wireless once more revolutionized the nation's telecom sector with the introduction of the first true mobile broadband network available to Afghan consumers. On December 15, 2014, the company unveiled its 3.75G+ services in Kabul. The upgraded network utilizes state-of-the-art Dual Carrier High Speed Packet Access plus (HSPA+) technology to deliver mobile device download speeds of up to 42 megabits per second.
Since then, Afghan Wireless has worked to expand its 3.75G+ network throughout the country. In March 2016, the provider launched true mobile broadband in the Zabul, Takhar, and Nimroz Provinces, and the following month, it brought the network online in Poli-Khumri and Baghlan-E-Jadeed.