A smartphone really is a runner's best friend. Its built-in sensors and GPS capabilities make it the perfect platform for a variety of apps that can plan your route, keep track of your speed, record your distance traveled, and even calculate the calories you burned. If you're someone who loves jogging, read on for a round-up of eight helpful apps that will have you raring to hit the road.
Runkeeper
A long-time favorite among dedicated runners, Runkeeper taps into your smartphone's GPS powers to track your distance activities (not only running but also things like cycling and hiking). Use the app to record your key stats (pace, distance covered, total exercise time, and calories burned) or use one of its pre-set training plans that comes complete with exercise reminders and game-style challenges. To measure your progress even more effectively, you can sync Runkeeper with numerous other apps and services; it also works well with a range of smartwatches and fitness devices including the Apple Watch.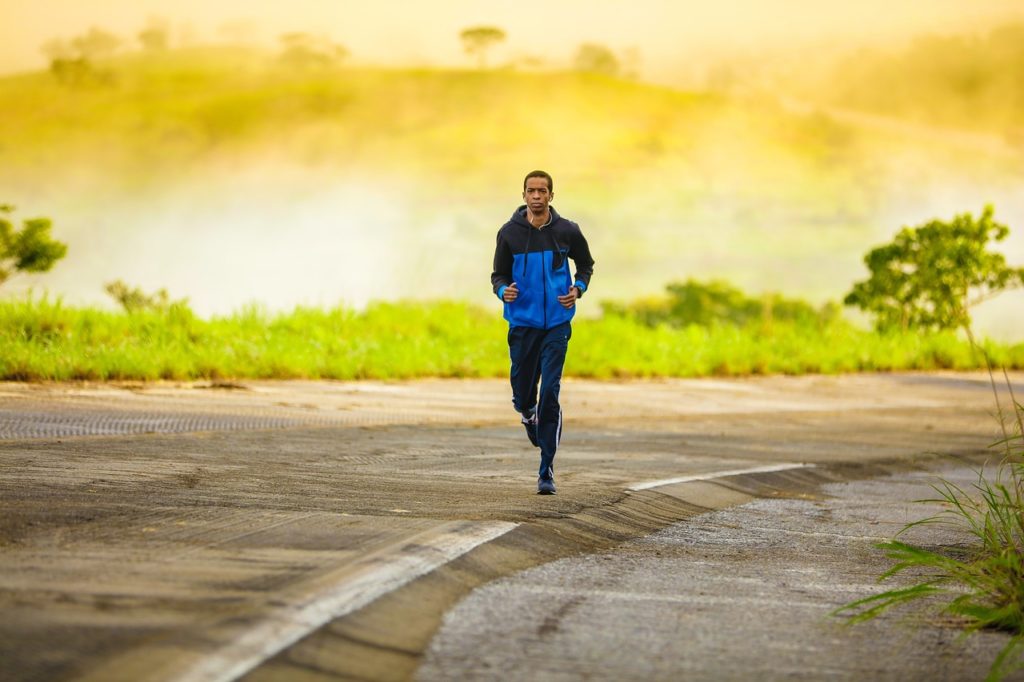 Strava Running and Cycling
If you're someone who thrives on competition, you'll want to check out Strava Running and Cycling. Strava combines the basic functionality you need, like maintaining a record of all your metrics and support for a variety of running trackers, with fun competitive features including leaderboards, which let you measure your performance against the top times of other members of the Strava community, and monthly personal challenges, a special feature designed to encourage you to push yourself out of your comfort zone.
RaceRunner
If racing against others in real time is what gets your heart pumping, RaceRunner is the app for you. With RaceRunner, you can compete in real-time virtual races with other runners all around the world. On the app's start signal, begin the race wherever you are, and the app will track your progress and report your place in the pack throughout the race. You can either join a virtual race that someone else has initiated or create your own custom race and send an invitation to your friends. This is a helpful way to make your solitary jog feel like a part of something bigger.
Runtastic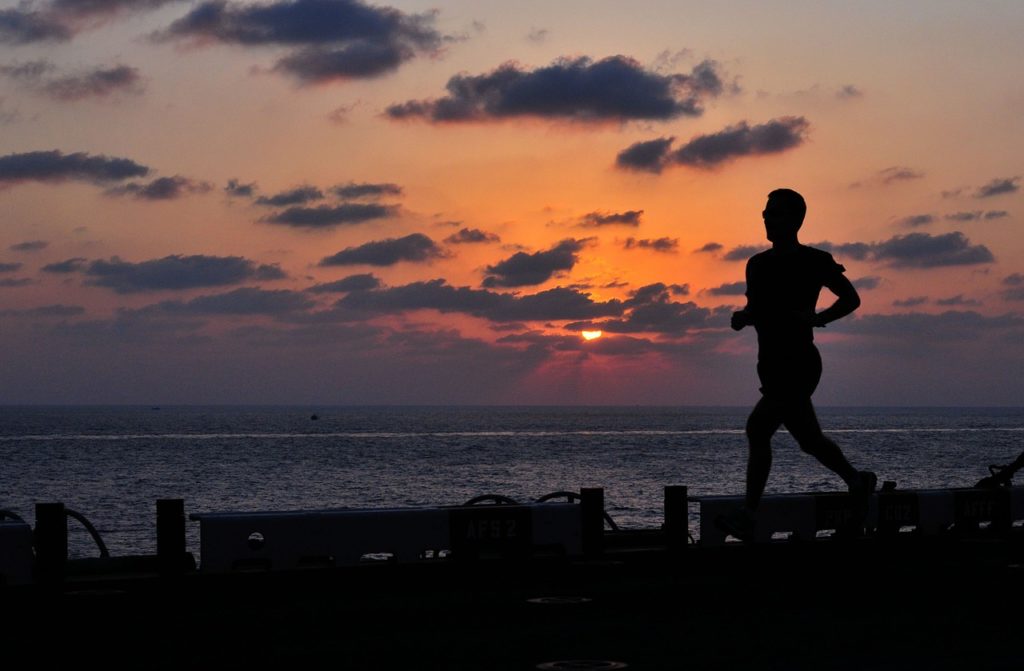 Runtastic is a relatively simple app, but it covers all the essential bases and delivers solid functionality in doing so. Runtastic relies on your phone's GPS capabilities to track and map your speed and distance and plots your route in real time as you run it. All your running metrics are recorded in a personal exercise diary, which you can view in graph form via a handy configurable dashboard. Numerous training plans are available, and a social media-sharing capability makes it easy to post your progress to your favorite social networks.
Footpath Route Planner
This neat little app makes it incredibly easy to plan a route, especially when you're on the run (pun intended). On the Footpath Route Planner map, simply trace a rough outline of the route you'd like to take, and the app will snap your outline to match nearby roads, paths, and trails. If you want to calculate routes between points, just press and hold on the map, and if you're concerned about the route's difficulty level, you can look up key details such as elevation. In-app purchases give you access to even more features, including unlimited saved routes, premium topographic map sources, and cross-device syncing.
Running for Weight Loss
If your jogging routine is part of a broader health and fitness goal, you'll find Running for Weight Loss to be a helpful tool. Filling the roles of running coach, diet aid, and fitness log all in one, Running for Weight Loss features many programs geared specifically toward the goal of achieving a healthy weight. Audio coaching, running music, and run tracking features are some of the extras that round out the app.
RunGo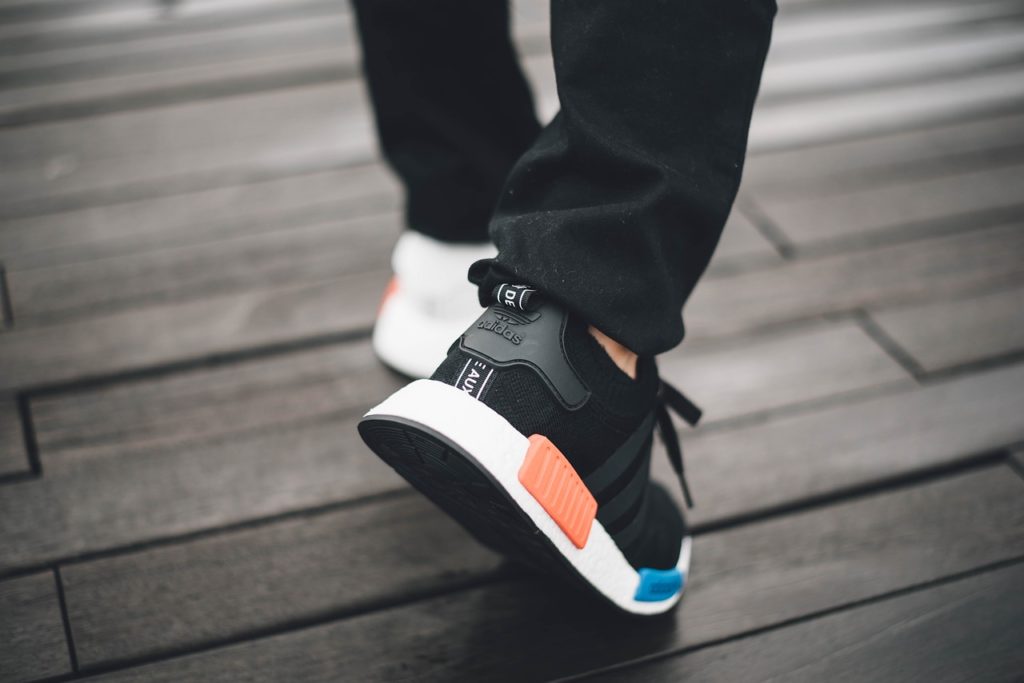 If you're like most serious runners, you like to keep running even when you travel, but finding a good, safe jogging route in an unfamiliar city can be a challenge. That's where RunGo comes in. This run tracker and navigation aid not only helps you discover great jogging routes in new places, but it guides you through them with a handy voice navigation feature so you'll never have to worry about getting lost. If you're traveling abroad and you're concerned about data roaming charges, you can even download routes ahead of time for offline use later.
Couch to 5K
This app is a great option if you're not a serious runner but would like to be a bit more active than you currently are. As its name implies, Couch to 5K is designed to help beginning or casual runners gradually work up to the challenge of running a 5K. Build up your stamina over a nine-week period using the app's 20- or 30-minute training course three times a week, and choose one of four virtual coaches to help you through the process. Accompanying audio cues help provide additional motivation when you're out on the road.