Ariana Television Network (ATN) is Afghanistan's largest private television channel, reaching an audience of over 20 million people. Since 2005, the network has kept Afghans connected and in the know with a wide variety of news and cultural programs — a blend of educational content and entertainment aimed at revitalizing the nation's traditions.
ATN recently added a new national tradition to its programming lineup. On June 15, 2015, the network announced that it had secured the exclusive rights to broadcast the Afghanistan National Football Team's second round qualifying matches for the 2018 World Cup.
Ariana Television Network Supports a National Tradition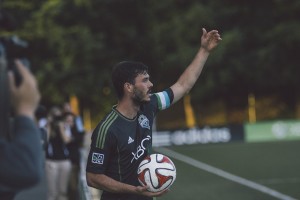 ATN already prides itself in delivering the most in-demand sporting events to fans across the country, and has previously featured the Asian Games, English Premier League, and FIFA 2014 World Cup. But the network's recent deal offered viewers the chance to watch the Lions of Afghanistan battle through the group stages for the opportunity to represent their country at the 2018 World Cup in Moscow.
Between June 11, 2015 and March 29, 2016, Ariana Television Network broadcast four Afghanistan home games held at Samen Stadium in Mashhad, Iran, a city near the Afghan border. Although the Lions fell to Syria 6-0, some 20 million Afghans tuned in to watch their spirited effort. Afghanistan suffered another loss to Japan on September 15, but changed course in November with a 3-0 victory against Cambodia. They followed this up with a 2-1 win against Singapore.
Although their impressive effort wasn't enough to gain entry into the third and final 2018 World Cup qualifying round, the Afghan national team's performance did earn them a spot in the third qualifying round for the 2019 World Cup. If the success of ATN's recent broadcast is any indication, they'll be heading into their next match with an entire country rallying behind them.