Apple recently introduced its latest iOS upgrade, the feature-packed iOS 12. The latest update comes with a ton of new features. Some improve productivity while others are strictly for fun.
With a new update comes an important question: what are the best features? Here, we'll explore the most exciting features included in the operating system's newest version and explain how users can make the most of each.
Screen Time and Downtime Make Smartphone Use Strategic
In a digital age, it seems as if everyone is constantly glued to their phones. The iOS 12 addresses this with a feature called Screen Time. We have all probably spent time mindlessly scrolling on social media or playing games on our smartphones. Screen Time is designed to increase users' mindfulness about app usage.
Screen Time allows users to set what are called App Limits, so time on each app is limited to a user-defined amount. For ease of use, all apps are categorized. This means if you want to limit the time you spend on social media networks, you don't have to set the limit individually for each app.
For even more control, the time limits can be scheduled for specific days during the week, serving to further enhance productivity. To enable App Limits, open Settings, select Screen Time, then tap App Limits.
In addition to Screen Time, iOS 12 also includes Downtime. Similar to Do Not Disturb, this feature actually restricts access to specific apps. It also disables notifications for these apps. With both Downtime and Screen Time, iOS 12 has made productivity a priority.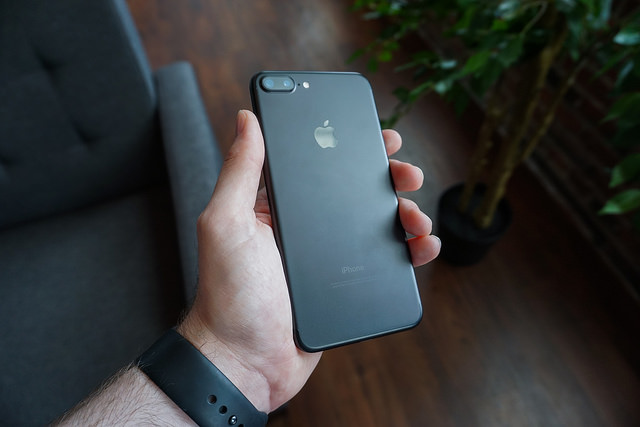 Fun Effects with a New Camera Feature
While productivity is certainly important, iOS also includes some features that are strictly for fun. The Memoji feature was introduced with the iOS 12 update. Based on user feedback, it was one of the most talked-about upgrades.
Taking less than 10 minutes to create, Memojis use TrueDepth camera technology (on iPhone X or iPhone Xs models) to make an avatar that mimics movements in a variety of apps, including iMessage and FaceTime. The Memoji is designed to look like the user. It can be further customized in the iMessage app drawer, which includes options of hairstyles, accessories, and more.
Animojis are also a part of the iOS 12 update. These are exactly what they sound like, animated animals that move in much the same way as Memojis. To create a Memoji, open iMessage, select New Memoji, and get creative. The Animoji feature is located directly above the keyboard in iMessage.
Better Battery Management
As with most iOS updates, battery management is a top priority in iOS 12. The longstanding features still remain, so users can easily check their battery level in Settings. However, the new update goes a step further.
Now, users can see a detailed battery report that includes graphs of the past 24 hours of usage. This makes it easier to see which apps use the most battery power.
Additionally, keeping track of battery health is an easy way to know when your battery needs to be replaced altogether. To access the new battery features, go into Settings, then tap Battery.
Better Organization of Notifications
A minor but much-needed feature, iOS 12 now allows notifications to be grouped. Instead of having multiple notifications cluttering your lock screen, now all notifications from the same app are condensed into one easy-to-read notification.
For further customization, users can specify how they'd like to receive notifications for specific apps. Choosing automatic notifications will allow simple grouping of all notifications from the same app.
Alternatively, you can choose how your notifications are displayed. For example, when receiving a message from two different people, users can opt to have the messages grouped together or displayed separately.
To set up notification grouping, navigate to Settings, scroll to Notifications, then select Manage.
Even More Useful Features
These are just some of the features of the major iOS12 update. Some other popular features include enhanced CarPlay integration with non-Apple navigation apps like Waze and Google Maps, facelifts for popular apps like iBooks and News, updates to Siri, and upgraded face detection technology.
Apple is always working to bring even more exciting functionality to its users, and iOS 12 undoubtedly has some amazing features. So far, user feedback on this latest update has been overwhelmingly positive. Users are equally enthused with the fun features and the productivity enhancements. Apple already has the next minor upgrade in the works with iOS 12.1 beta, so it will be interesting to see what innovative updates happen next.