If it's been a while since you last checked out what's new at Afghan Wireless, you're in for a treat. In recent months, AWCC has introduced a range of options, services, and promotions for Afghan Wireless subscribers to enjoy. Read on for a round-up of the latest features you won't want to miss out on.
Lucky Draw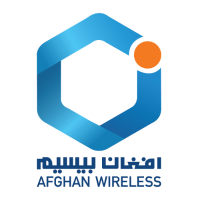 Do you want to be a millionaire? Now's your chance! Until April 30, 2017, Afghan Wireless customers will have the opportunity to become a millionaire with this incredible AWCC promotion. A countrywide event, the Lucky Draw will see 14 lucky customers become winners. One grand prize winner will receive 1 million AFN, two monthly winners will each receive 200,000 AFN, 10 weekly winners will each receive 10,000 AFN, and one final weekly winner will receive a brand-new iPhone 7.
All Afghan Wireless customers with a registered SIM card number who use 60 AFN in AWCC credit per week are automatically eligible for the Lucky Draw contest (all AWCC services, including calls, data, and SMS messaging, count towards this usage total). Winners will be notified via phone call from AWCC's 152 number, as well as an SMS from AWCC. Winners have three chances to answer the winning call, and they must register within three days after they have been informed of their win. Subscribers looking for more information on the Lucky Draw contest can contact their Afghan Wireless representative at 152.
Facebook Packs
Whether you're a student, business owner, or just someone who loves to stay in touch with friends and family, Afghan Wireless' Facebook packs are exactly what you're looking for. Prepaid AWCC subscribers can choose from three different options: the daily pack offers 35 MB of Facebook browsing for 2 AFN, the weekly pack offers 140 MB for 15 AFN, and the monthly pack offers 250 MB for 40 AFN. Users can easily subscribe or unsubscribe by sending an SMS message to the activation number; there is also a quick code USSD number available so that they can check their current balance at any time during their subscription.
Facebook without Internet
So you want to get regular Facebook updates but you don't always have a reliable Internet connection? No problem! AWCC's "Facebook without Internet" option lets you access your news feed, update your status, post on your wall, check and respond to friend requests, and receive birthday notifications, all via SMS message. It's an invaluable option for people looking to keep track of news and friends wherever they may be. Customers can subscribe by dialing *404# and following the instructions.
Football Results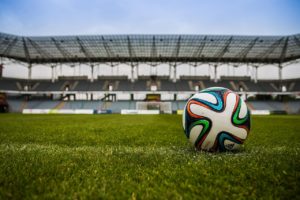 Now that Afghan Wireless and Ariana Television have secured the exclusive broadcast rights for English Premier League football matches in Afghanistan, fans will definitely want to make sure they're keeping up with the results of their favorite teams. Fortunately, AWCC's Sports SMS feed delivers the results of all the latest matches directly to your mobile phone at a cost of just 1 AFN per day, or 10 AFN for a full year. Subscribers can text 4 to 2323 to begin receiving messages from the Sports feed.
All-Net Offer
Afghan Wireless is making it easier than ever to connect with your friends and family across Afghanistan, no matter what network they use. With the AWCC All-Net offer, Afghan Wireless subscribers can make calls or send texts to any local network at the lowest possible rate. Customers with either the Top SIM or the 2.99 plan can call any off-network number for just 0.99 AFN per 30 seconds, while on-network numbers are priced even lower, at 0.75 AFN per 30 seconds. There is a rental fee of 1.98 AFN per day, and the auto-renewal option means customers can always be sure they're getting the lowest rates for off-network connections.
iPhone 7
While the iPhone 7 may not be a brand-new offer, it's still one that you won't want to miss. Not only is Afghan Wireless the only authorized Apple dealer in Afghanistan, but a purchase of the iPhone 7 from Afghan Wireless now comes with some amazing benefits, including seven months of completely free Internet access, calls, and SMS messaging. Customers looking for more details about the offer can contact their local AWCC representative or visit their nearest AWCC brand store.