We use our smartphones to provide entertainment, perform little tasks that make life easier, and to connect with family and friends. However, your smartphone can serve another function that most people don't really consider: it could save your life.
You can use your phone to call for help in an emergency, of course, but there are also many apps for both Android and iPhone devices that offer valuable information or useful services in the event of a disaster, accident, or other emergency. Read on to learn more about the best of these potentially life-saving apps.
Medical ID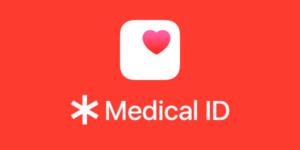 Medical ID comes pre-installed on the iPhone's Health app; an app of the same name that looks and functions similarly is available for download on Android devices as well. Both apps provide a digital replacement for a physical medical ID card, allowing  first responders and medical providers to view critical information, such as your name, age, emergency contacts, medical conditions, allergies, blood type, and the medications you take, if you're unconscious or otherwise unresponsive. Best of all, the app is accessible from your phone's lock screen. Anyone can benefit from the app, but if you have a serious chronic illness or severe allergy, it really could save your life.
FEMA
FEMA's free app for Android and iPhone can be a valuable resource in the event of a large-scale disaster. The app allows you to find FEMA Disaster Recovery Centers and Shelters near you and receive National Weather Service alerts for up to five locations. It also offers specific safety tips for more than 20 natural disasters, such as earthquakes, tornadoes, and floods. In addition, you can use the app to create an emergency kit list, designate a family emergency meeting spot, and upload photos to share with first responders.
First Aid by American Red Cross
Available in both English and Spanish, the Red Cross First Aid app could be a life-saver in the event of a natural disaster, accident, or medical emergency. The app offers step-by-step guides for responding to a variety of first-aid situations, such as burns, broken bones, diabetic emergencies, heart attack, and choking. It also includes safety tips for weathering hurricanes, severe winter storms, and other natural disasters. Videos, interactive quizzes, and shareable badges provide a game-like element and make learning the content fun. Additionally, a 911 call button allows you to summon first responders with a single touch. Best of all, the content is preloaded, so you can access information even when you don't have cell-phone reception. Parents and caregivers especially may get a lot of mileage out of this app; babble.com named it one of the 50 best apps for parents in 2012.
Pet First Aid by American Red Cross
For many people, pets are part of the family, so it's important to know how to save their lives. Like the Red Cross First Aid app, the organization's Pet First Aid app provides simple, step-by-step instructions to help you respond to pet emergencies like bites, allergic reactions, and poisoning. It also features content about protecting your pet's health, administering medicines, and dealing with animal behavior issues, among other topics. In addition, you can use the app to locate the nearest veterinary hospital or pet hotel and set veterinary appointments. One small downside of the app is that the content only focuses on cats and dogs; owners of other pets won't find information about their animals.
Trusted Contacts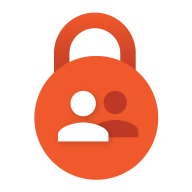 Trusted Contacts works in conjunction with your contacts and Google Maps, enabling you to designate friends and family as trusted contacts and allow them to request your location. If they send a request, you can either deny it or push a button to share where you are. If you don't respond within a timeframe of your choosing, the app will automatically share your last known location with your trusted contacts. It does so even if your phone dies or you're offline. You can also share your location with trusted contacts without them requesting it, or direct the app to broadcast an alert about your location at a future time.
Red Panic Button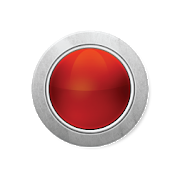 Red Panic Button operates on a simple concept: push the app's big red button if there's an emergency. The app will then send your location and a preset emergency message to the e-mail address or phone number you designated beforehand. And if you purchase the premium version, you can send a pre-recorded video, photo, or voice message with your preset emergency text.
Important Caveats
It goes without saying that in an emergency, you want to get help as fast as you can—you don't want to waste time fiddling with your smartphone. In many cases, simply calling 911 is easier and quicker than accessing any app. Remember too that most smartphones allow you to make emergency calls whether you're paying for service or not. In addition, keep in mind that none of the above apps (except Trusted Contacts) will work if your smartphone runs out of batteries. For this reason, it's a good idea to carry a portable smartphone charger with you at all times, and to keep a few chargers in your family's emergency kit.