You can take absolutely spectacular photos with today's sophisticated smartphone cameras, but being able to add text to those photos can help make them even more expressive. That's where photo text editor apps come in. Designed to suit a variety of needs and styles, these handy apps let you add to your photos and images text of all kinds, from an Instagram-ready motivational message to a bold headline that transforms your snapshot from photo to poster. Read on for a look at seven of the best options that offer everything from built-in quotes to unique fonts to blank canvases that you can design yourself.
Word Swag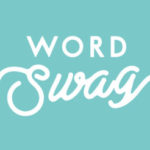 If you think that ease of use is the most important quality in an app, Word Swag is a great choice. With this user-friendly app, you can add text to images with just a few taps. You can work with your own images from your camera roll, or, if you haven't managed to capture that perfect shot, you can use the app to browse for stock photos from Pixabay. In addition to a number of fonts, the app boasts hundreds of built-in quotes, thoughts, and jokes, so you'll never have to worry about being lost for words.
Typorama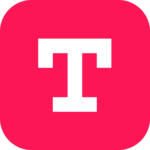 For those users with a bit more graphic design interest and experience, Typorama offers an elegant interface and plenty of advanced tools. Whether you choose to request a built-in quote or write your own original text, Typorama's suite of features means you can easily add effects like shadow and gradient color progression. If you make a change you don't like, the history option lets you return to previous versions. And you can use the easy resizing tool to make your final image the perfect fit for a variety of social media platforms, including Instagram, Facebook, Twitter, and YouTube.
Font Candy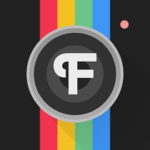 As its name suggests, the best feature of Font Candy is the wide range of fonts it offers. Choose from 45 different hand-picked fonts, or upload your own if you have a favorite that isn't included. You can also make your text unique with the app's many text editing tools, which allow you to curve the text, add shadows, adjust the opacity, and experiment with many other effects. If you're short on ideas, you can browse creations from other users through the "Inspiration" tab. Finally, social media users will love that Font Candy lets them connect their account to Facebook so they can directly access photos posted there.
PicLab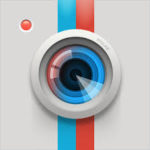 Not only does PicLab offer a terrific variety of on-trend fonts, but it also lets you get a little creative with your images by allowing you to create photo collages. Also simple to use, PicLab offers an intuitive built-in photo editor and a range of filters and stickers, plus the option to access your full camera roll from the app. This app is a great choice if you're looking for a basic but stylish photo text editor app.
Quick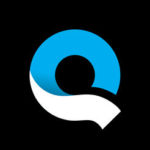 Given its name, it's no surprise that Quick is designed for users who want to be able to add text to photos as speedily as possible. Though the app is quite easy to use, it offers a few advanced features. Simply select a photo from your camera roll, make a text box on the photo, type your text and, if you like, adjust the text color. Then you're ready to go. If you prefer more control or options when it comes to the text-formatting process, Quick likely isn't the app for you, but it's perfect if your main objective is to create text-equipped photos fast and without fuss.
Stickr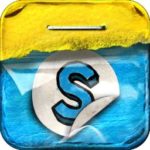 If you want to add more than just text to your photos, Stickr is the app for you. Stickr features an impressive collection of 300 built-in stickers in a huge range of shapes, sizes, and colors. You can add your own text to the stickers, then add the stickers to your photos—the fun and whimsical result is a bit like a page in an old-fashioned scrapbook.
Over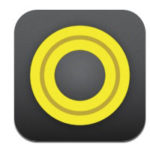 First things first: Over is a subscription-only service (you can choose from a monthly or an annual plan, but only the annual plan offers a free trial). This might not make it the best option for casual users, but it can be a great fit for people who do a lot of image-based work on social media, like bloggers or Instagram influencers. If you're prepared to pay the fee, you'll find a huge selection of backgrounds, a comprehensive collection of stock images from Pixabay and Unsplash, a built-in Google image search feature, integrated graphics, and a variety of fonts. Over also offers some useful advanced editing tools, and if you feel the need to brush up on your design skills, you can take advantage of the in-app tutorials on techniques like creating shots with blurred backgrounds.