An incredible source of entertainment and knowledge for busy people on the go, podcasts are enjoying a popularity boom that is showing no signs of slowing down. In fact, it sometimes seems like every week introduces a new expertly crafted true crime drama, smart dose of cultural commentary, or hilarious sketch comedy show. So what's the best way for listeners to keep up with the amazing range of podcasts out there? The answer is simple: get help from an app. Today's podcast apps do more than just play your podcasts—they can take on everything from managing your podcast subscriptions to boosting your listening experience with smart audio tools. Here are seven favorite apps that will help you get even more out of the podcasts you love.
Overcast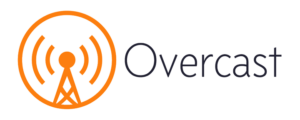 Overcast is the podcast app that every listener needs. Simple yet powerful, Overcast combines clean design with high-quality audio and podcast management features. It's a snap to download and play podcasts, and users can receive notifications of new episodes and opt to stream or listen offline depending on whether they want to save space or data. The audio features include Voice Boost, which normalizes the sound levels for different speaking voices, and Smart Speed, which automatically skips gaps and silences in the podcast. And if you like to use a range of devices to listen to your podcasts, you're in luck: Overcast also supports Apple Watch and CarPlay.
Castro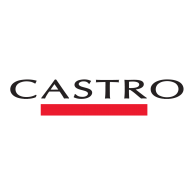 If you prefer an app that's simple and easy to use as opposed to one that's crammed full of extras, Castro is your best choice. The app steers clear of too many complex features, focusing instead on delivering crystal-clear audio via a sleekly designed visual package. And "simple" doesn't mean "basic"—Castro still includes must-have tools like automatic episode downloads, dynamic storage management, and episode streaming capability.
Pocket Casts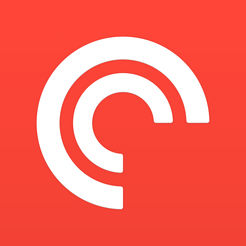 Style and function are neatly combined in Pocket Casts, a fun little app that uses an easy-to-navigate tile display to showcase subscribed podcasts. Just tap on a square to bring up more details about each podcast, including a full episode list and download options. The smart playlisting feature makes it easy to sort and categorize downloaded episodes, and features like automatic cleanup of downloaded episodes help you save space and stay organized. But the biggest advantage of Pocket Casts is its cross-platform nature: the app can sync between different operating systems, so it's easy to switch between Android and iOS devices.
RadioPublic

One of the newest podcast apps to hit the scene, RadioPublic has all the features you expect—including automatic downloads, streaming playback, organizational tools, and audiobook support—with a unique twist: the app's generous ad-supported model pays podcast creators the more you listen to their work. With a library of hundreds of thousands of different podcasts across a range of categories, RadioPublic is a great choice if you're committed to fairly and directly supporting the creators of content you enjoy.
iCatcher!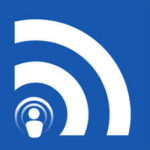 With its split-screen support, iCatcher! is ideal for listeners who like to play podcasts on the iPad rather than the iPhone, and its clean interface works just as well on older devices as on newer ones. Download your favorite podcasts over Wi-Fi or cellular data from within the app, and enjoy handy playback features like multi-touch controls, quick forward/back buttons, and variable playback speeds. In addition to these, iCatcher! offers a huge range of configurable settings so you can create exactly the personalized listening experience you want. Apple Watch, AirPlay, and gestures are also supported.
Stitcher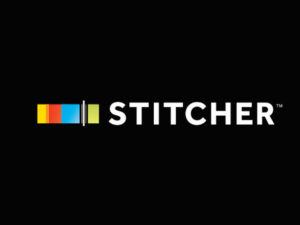 Stitcher is the favorite podcast app of many listeners, and it's not hard to see why: the app lets you create a customized playlist by "stitching together" all your podcasts, and gives you access to the newest episodes as they're released without having to download or sync them. Stitcher is also a great source of recommendations for new podcasts to try. The app can recommend what other Stitcher users like, as well as personalized recommendations based on your listening history. Another nice feature is the flexible home screen, which you can set to display the app's front page, your playlist of favorites, or your saved episodes page when the app is opened.
Spreaker Podcast Radio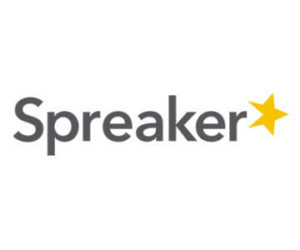 If you like to sample a variety of podcasts rather than focusing on one series at a time, you'll want to check out Spreaker Podcast Radio. The app's "Explore" section offers curated channels and lists that you can browse through to make new discoveries. They're sorted into super-specific, Netflix-style categories like "Podcasts for Entrepreneurs" and "Scary Stories," so you can always find what you're looking for. The app also offers a unique social component that allows you to not only comment on and share episodes but contact hosts and other listeners.