Now that 2019 is just around the corner, many people are probably already compiling a list of resolutions for the new year ahead. And if statistics from previous years are anything to go by, chances are good that at least one of those resolutions will be about getting more exercise.
The good news is that it's easier than ever to develop (and stick to) a fitness plan that works for you thanks to the incredible variety of high-quality exercise and workout apps available today. Read on for a round-up of seven apps that can help make 2019 the year of a healthier you.
Seven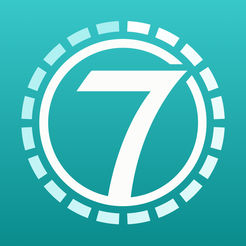 If you feel like you just don't have time in your day to fit in a workout, you need Seven. This straightforward app challenges you to get fit by doing a seven-minute workout every day for seven months.
The exercises are simple and don't require any special equipment (just a chair, a wall, and your own body weight). However, they are high-impact enough that you'll see results if you stick to the program.
For an extra incentive, the app also incorporates some video game-style stakes. You start your seven-month period with three "lives" (represented by hearts). You lose a life for each day you miss your seven-minute routine. If you miss three days in a month, your progress will be reset to zero.
Couch to 5K
Like Seven, Couch to 5K targets fitness novices who are trying to ease their way into a regular exercise routine. The aim is to gradually build up your stamina over the course of nine weeks by running a 20-30 minute training course three times a week.
Choose from four different virtual coaches and let the app's accompanying audio cues guide and motivate you as you run. Automatic or manual logging makes it easy to keep track of your progress. You can then share your progress with friends and family on social media or with the app's supportive online community.
Nike+ Training Club
One of the most comprehensive (not to mention flashy) fitness apps out there is Nike+ Training Club. This app features more than 100 workouts designed by professional athletes like Serena Williams. This means that you're always sure to find something that suits your mood, location, and available time.
Simply choose your focus area (strength, endurance, or mobility) and your desired difficulty level and you're ready to go. Nike+ Training Club uses audio cues so you can focus on your workout instead of on your screen, or you can stream your workout to a TV with Apple TV or Chromecast.
If you want to keep track of all your fitness activities in one place, you can also manually enter activities and sports like basketball, tennis, or gym workouts.
Pact

For many people, self-motivation is the hardest part of exercising regularly. If you fall into this category, Pact provides you with one of the most persuasive forms of outside motivation: cold, hard cash.
Encouraging you to literally put your money where your mouth is when it comes to fitness, Pact asks you to commit to a certain number of weekly workouts by pledging a set sum of money.
If you complete your workouts (the app uses location-based software to track when you check in at your gym and how long you stay there), you can earn extra money. If you don't, you forfeit the amount you pledged. Your forfeited cash goes to other Pact users who did stick to their fitness commitments.
MyFitnessPal
There's a reason why MyFitnessPal is one of the most popular health and fitness apps currently available: it helpfully combines nutritional intake and calorie-counting information with a fitness regime.
With an ever-expanding database that currently includes millions of foods, it's easy to look up and log the things you're eating. You can then compare your diet information against your fitness and exercise goals to make sure that calories coming in balance calories going out.
Daily Burn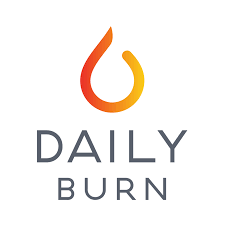 It can be tough to beat the appeal (and the exuberance) of a high-quality workout video. If you find that you exercise best when you can see and follow an instructor instead of having to listen for audio cues, you'll want to check out Daily Burn.
The app offers 500 workout videos devised and led by expert trainers that vary in length from 15 minutes to an hour. As a result, Daily Burn makes sure that you can always find the right workout at the right time.
Daily Yoga
Not everyone is looking for high-impact, gym-based workouts. If you'd like to explore gentler ways of getting exercise, Daily Yoga offers a perfect introduction to yoga-based fitness.
With a huge range of asanas (poses) and workout plans, beginners and advanced practitioners alike will be able to find all the tools and guidance they need to develop a regular yoga practice. Daily Yoga also supports your mental well-being as well as your physical health through meditation and mindfulness features.