If you want to live a healthier, more active lifestyle but you feel like you need some support, there is good news: owning an iPhone is like having your own personal trainer, nutrition consultant, and well-being expert—all on call whenever you need them. In addition to Apple Health, the ultimate one-stop-shop (that's now found on every up-to-date iPhone) for practically all your health-related needs, there are plenty of other extra features and third-party apps you can install on your device to turn it into the health and fitness coach of your dreams.
Your iPhone can help you do the following:
Improve your diet
You are what you eat, as the saying goes, so an important first step to a healthy lifestyle is putting healthy foods into your body. Luckily, there's no shortage of iPhone apps that can help you make health-conscious food choices and keep an eye on your calorie intake. At the grocery store, Fooducate lets you know which items are healthy buys and which ones should stay on the shelves: you simply scan an item's barcode with your iPhone (or search products on the app) to get a rundown on the nutrition label information, a letter grade for overall healthiness, and alternative option suggestions for products with a less-than-ideal grade.
As for tracking what you actually eat, more and more users are turning to Lark, an app that takes a lot of the hassle and the guilt out of counting calories. Rather than compiling extensive logs of the carbs, fat, and calories you consume on a given day, you can just tell Lark what you ate in a casual, text-message-style chat; the app can help analyze what you're eating in comparison to your activity level, let you know the good choices you're making, and point out changes you could make in your diet (like choosing whole-grain over white bread), all in a friendly and non-judgmental way.
Get better sleep
It's hard to stay healthy if you don't always get a good night's sleep. A number of different apps, including the appropriately named Sleep Better, use your iPhone to detect sounds and movements you make during the night; they then produce charts and feedback about your sleep patterns that can help you figure out why you are or aren't having a restful night. If you always feel groggy when you wake up in the morning, an app like Sleep Cycle could be a helpful tool, as it wakes you up by setting off an alarm when you're in your lightest stage of sleep. Finally, if you have difficulty getting to sleep at night, apps like Ambio offer soothing ambient sounds and white noise that can help calm your mind and allow you to drift off more easily.
Drink more water
Drinking more water is one of the easiest things you can do to improve your overall health. iPhone apps like WaterMinder calculate how much water you should be consuming based on your weight and help you achieve that target with regular reminders as well as clever visual depiction tools like an outline of your body that "fills up" as you drink water throughout the day. You can also add custom-sized cups to the app, rather than having to rely on standard measurements, to make it easier to log how much you're drinking.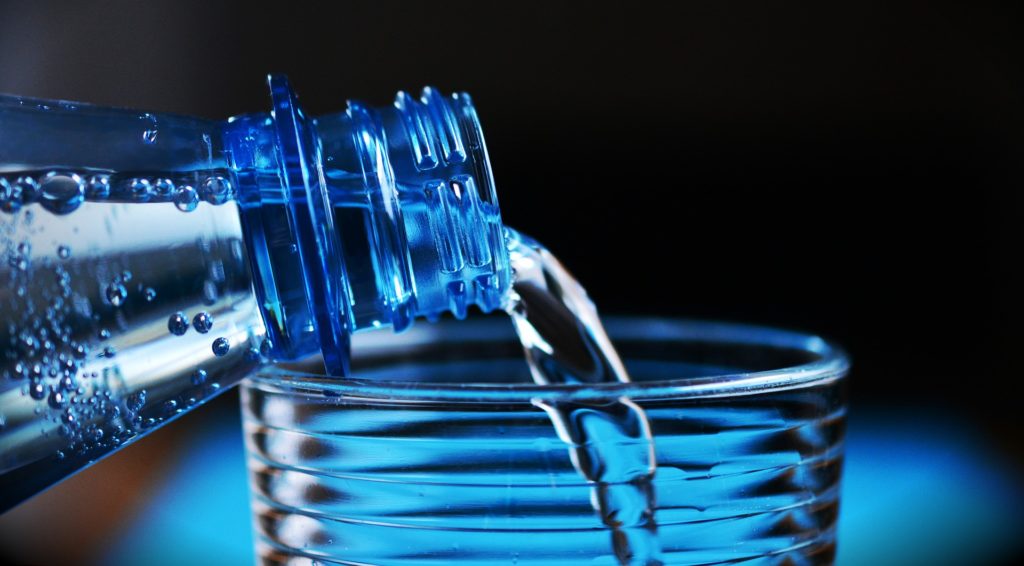 Monitor select medical issues
If you live with a chronic health condition, you know how difficult it can be to constantly monitor your symptoms and other important data. Your iPhone is a valuable resource here, offering a number of apps—some general and some targeted to particular conditions—that can help your track vital statistics, spot patterns or trends, and ensure that you're optimizing your daily routine to minimize the effects of your condition. Blood Sugar Tracker, for example, is an excellent resource for people living with diabetes. The app allows you to set target blood sugar ranges, log as many blood sugar measurements as you want during the day, graph the progression of those measurements over time, and add notes to clarify if something you ate or an activity you did triggered a particularly low or high measurement.
Make fitness fun
Sure, your iPhone can help you track and manage plenty of serious data about your health, but it can also encourage you to adopt a healthy lifestyle by making fitness fun. If you'd like to get more exercise, for example, but you get bored just running on the treadmill at your local gym, a fitness game like Zombies, Run! might be just what you need to spark your interest in working out. The world's biggest and most popular smartphone fitness game, Zombies, Run! transforms an ordinary jog or walk around your neighborhood into a life-or-death mission to help rescue and sustain survivors of a zombie epidemic while outrunning the undead hordes at your heels. The award-winning story plays out through your headphones as you walk or run at any speed, anywhere in the world.