As the first mobile phone provider in Afghanistan, Afghan Wireless has played a leading role in establishing the nation's wireless network.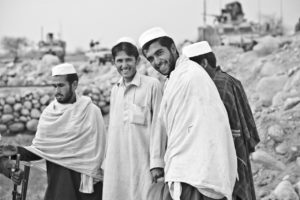 In the early 2000s, Afghanistan's 27 million people shared approximately 20,000 working telephone lines, very few of which could place international calls. The majority of Afghans did not own or have convenient access to a working phone, even at their places of employment. Placing a single phone call required waiting in line for hours at public call centers. Even then, service was unreliable.
For these reasons, many Afghans chose to travel to neighboring countries in order to make their phone calls. This introduced new dangers and financial costs, and in many cases, sparked a vicious economic cycle for those who were already struggling to make ends meet.
A large portion of Afghans placing international calls did so to request money from family members working abroad. But traveling outside of the country to undertake these calls required significant expenditures, allowing Afghan families to keep only a small portion of expatriated funds for themselves.
Undoubtedly, Afghanistan was in dire need of infrastructural development. But limited domestic resources and delayed international assistance stalled the launch of crucial projects, while the lack of vital services such as telecom further impeded the interim government's activities. In order to revitalize their country, Afghans would need the ability to connect with each other and the outside world.
The Right Man for the Job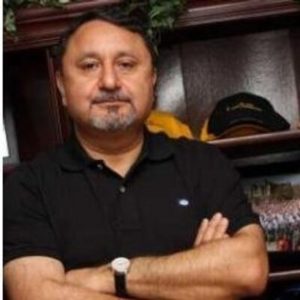 An Afghan native, Ehsan Bayat relocated to America in 1981, going on to earn a bachelor's degree in engineering technology and launch a number of successful companies. Bayat was no stranger to the plight of the Afghan telecom sector; in 1995, he led his firm Telephone Systems International (TSI) in preparations to create a national public phone network. However, following the rise of the Taliban and the United States' subsequent trade embargo, the procurement of telephone services was no longer possible.
Following the Bonn Agreement in November 2001, Ehsan Bayat regained the necessary governmental support to establish modern telecommunications services in Afghanistan. He quickly sought out equipment and service partners to support his efforts, and while many larger firms were unwilling to risk establishing communications infrastructure in such a volatile nation, a group of smaller suppliers proved eager to assist TSI.
With this backing, Ehsan Bayat reforged the TSI partnership with the Afghan government, creating an operating subsidiary. Thus, Afghan Wireless Communication Company (AWCC) was born.
Overcoming Obstacles
Afghan Wireless planned to provide services to 5,000 subscribers within its first year of operations. This starting customer base would largely comprise frequent users of satellite phones, including aid workers, journalists, and government employees.
AWCC's initial strategy was modest, and for good reason. The young company faced a number of challenges and uncertainties as Afghanistan's limited resources forced the firm to leverage expertise in not only telecommunications, but construction and logistics as well.
Due to intermittent electricity in the country, Afghan Wireless turned to independent generators to power its base stations. This required bolstered security as well as regular fuel deliveries carried out over a largely incomplete network of roads. And while the need for reliable phone service was clear, the number of call centers in Afghanistan was severely limited. For this reason, it was difficult to predict whether domestic demand for phone services could sustain a commercial service provider.
Because of the time, cost, and potential human risk associated with building a landline network, AWCC opted for wireless technology. For an operating platform, Ehsan Bayat and his company selected the Global System for Mobile Communication (GSM), since its status as a regional standard ensured international connectivity and a qualified talent pool. However, this decision required AWCC to integrate its new wireless network with Afghanistan's existing system, which supported only wireless numbers.
Afghan Wireless also faced the task of connecting its wireless network to satellites, which Afghans relied on for all international and inter-city calls placed outside of telecom-equipped urban centers.  To avoid signal fade, delays, and other interference associated with satellite calls, AWCC designed a "one-hop" system architecture to streamline satellite communications and deliver uninterrupted service.
Afghan Wireless worked as quickly as possible to meet the pressing need for phone services in Afghanistan, developing, implementing, and testing its network simultaneously. The company launched construction on its Kabul network at the end of January 2002, and in just nine weeks, it had established a limited public wireless network complete with voice mail and international calling capabilities.
Reaching Major Milestones
On April 6, 2002, AWCC launched its wireless network with the help of interim Chairman Hamid Karzai. His inaugural GSM phone call to an Afghan expat living in Germany marked a symbolic moment in the modernization of not only Afghanistan's telecom infrastructure, but of the nation as a whole.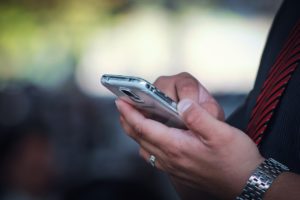 Soon, AWCC was serving 2,000 subscribers in Kabul, and in June 2002, it provided vital communications support to the emergency Grand Council that met to form Afghanistan's second interim government. The next month in Kabul, Afghan Wireless opened Afghanistan's first-ever public internet café.
AWCC claimed the honor of launching Afghanistan's first multi-city wireless network in August 2002, when it added Herat to its coverage area. During this time, businesses and government agencies in Kabul were placing a heavy load on the AWCC network, with some companies using the new mobile network for interoffice calls. Thanks to 30 GSM phones donated by Afghan Wireless for emergency calls, the city's police and fire units had also joined the network.
With so many operations relying on its services, AWCC saw a need to expand its coverage further. It continued to deploy its first phase of service expansions to Kandahar, Mazar-i-Sharif, and Jalalabad. Additionally, it also constructed additional base stations in Kabul and upgraded the city's switch system to support 35,000 simultaneous calls.
Over the Eid-al-Fitr holiday weekend in December 2002, Afghan Wireless facilitated over 300,000 phone calls, making it possible for an unprecedented number of Afghans to send holiday greetings to friends and family living abroad.
Within just nine months of the AWCC network going live, the company was serving over 25,000 subscribers. Peak hours saw the provider connecting more than 30,000 calls, exceeding its projected growth by more than 300 percent.
Afghan Wireless not only overcame uncertainty to achieve incredible growth, but forever changed the quality of communications services in Afghanistan. Today, AWCC serves over 5 million subscribers.