If you were going on an international trip even just a decade ago, chances are you wouldn't have planned on bringing your mobile phone with you. Roaming charges were often extremely expensive, the compatibility of your device with your destination's network could be unpredictable, and public Wi-Fi wasn't nearly as readily available. But today, that's all changed. Not only is it much easier to use your phone at your destination due to cheaper roaming fees, more convenient Wi-Fi, and the ubiquity of local SIM cards, but phones themselves are more than just phones: they are our travel agents, travel photographers, and our entertainment-providing travel companions—and most of us wouldn't dream of traveling without them. However, there are still some things you should be aware of if you're planning to take your smartphone abroad. Read on for a round-up of tips to help get your device ready for international travel.
Make sure you understand your data plan.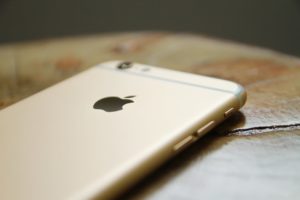 Different carriers will offer different options for using your phone abroad (whether to send and receive calls and texts or to access the Internet), so it's important to be clear about what exactly your carrier's international roaming plan involves if you want to avoid unexpected charges. For example, Afghan Wireless offers prepaid data roaming in 10 different countries, and subscribers can find the rates for their destination clearly outlined on the company's website.
Boost your security.
Before traveling abroad with your smartphone, it's a good idea to upgrade your security measures. At minimum, you should install a lock screen password, if you're not using one already (which you should be!); this will help prevent a casual pickpocket from being able to access personal data and sensitive information if your phone is stolen. For increased security, you should also consider using a two-step verification process for your key accounts (like your e-mail or your banking app) so that someone who cracks your password still has another barrier to get through before accessing your information. Finally, enable features like "Find my iPhone" so in the event your device is lost or stolen, you're able to track its location.
Arrange your downloads beforehand.
Even if your carrier has a good data roaming plan, you'll probably still want to use as little data as possible while traveling. To make this easier, organize important downloads before you leave for your trip. This includes any new apps that you think you'll use on the road, as well as downloads of music, podcasts, movies, or television shows to keep you entertained during your travels.
Scope out handy Wi-Fi spots.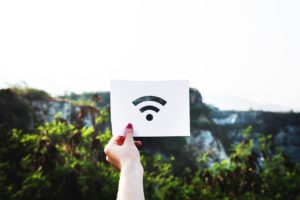 Another step you can take to minimize your cellular data use while traveling is to note convenient Wi-Fi hotspots at your destination. Apps like OpenSignal draw on crowdsourced data to direct users to over 800 million Wi-Fi hotspots all around the world; just check the app for an easy glimpse of the hotspots nearest to your hotel or to key sights or attractions that you're planning on visiting. However, don't forget that public Wi-Fi can be more susceptible to hackers, so avoid conducting sensitive transactions (like online purchases or banking) using these connections.
Practice your photography.
Your smartphone very likely does double duty as your camera, which is why it's important to have with you on your travels. Today's smartphones come with incredibly sophisticated cameras, and while it's certainly easy enough to just point and shoot, you may want to practice and experiment before you set off on your trip so that you feel comfortable with all the features. This way, you can be sure that that beautiful sunset will look just as captivating in your photos as it did in real life.
Free up storage space.
Speaking of photography, you'll want to make sure you have enough room on your device for all those pictures you're about to take. Do an inventory of what's on your phone and delete or uninstall any unused apps or unnecessary files. If you have pictures or video on your phone already that you won't need on your trip, consider moving them to an external storage device.
Invest in key accessories.
Depending on the kind of trip you're going on, you may find that a few extras help your device perform at its best. For example, if you're going to a destination where you might not always have a reliable power source, portable batteries can help make sure you can charge your phone when you need to; if you're expecting wear and tear on your trip, special cases can provide extra protection and prevent your phone from getting damaged.
Keep your chargers and adapters handy.
Finally, remember that when traveling internationally, bringing your charger and the right adapter is as vital as bringing the phone itself. Make sure you research your destination to know what type of power adapter you will need, and pack these items in your carry-on luggage so that you'll still have them on hand even if your suitcase is lost or delayed.