If you think augmented reality sounds like something from the future, it's time to think again. Believe it or not, AR is already available on your iPhone, and you don't even need any special gadgets or accessories in order to use it. And although it hasn't quite hit the same level of hype and excitement as its companion technology virtual reality has, many tech experts believe that AR has the potential to be even more widely used and to make a bigger impact on the world than VR. Read on for a user's guide to AR and your iPhone.
What is augmented reality?
Augmented reality is a new technology that uses tools, primarily apps on smartphones, to overlay digital information onto the physical world. Augmented reality apps typically operate in conjunction with a smartphone camera, layering data and digital images or information over the real-world picture seen through the camera's display. At present, the best-known example of AR is Pokémon Go, a wildly popular AR game in which players use their smartphone cameras and the game's app to find and capture digital characters and other objects that appear in real-world locations. To play Pokémon Go, just open up the app and pan your smartphone camera across your surroundings to see if a Pokémon character shows up on your display.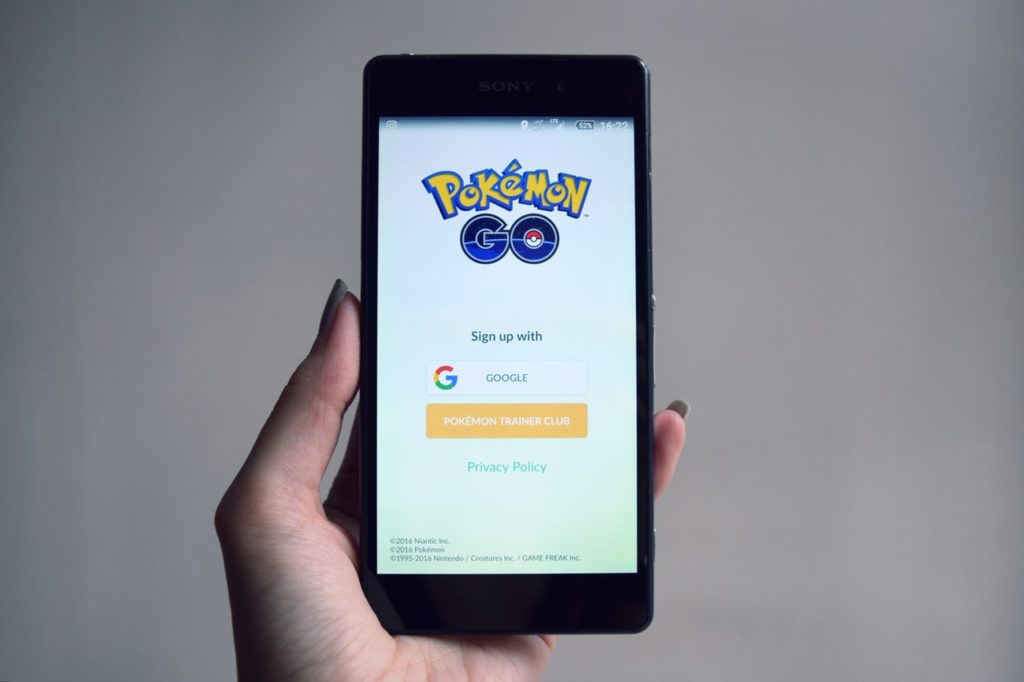 How to use augmented reality on your iPhone.
One of the biggest advantages that AR has over VR is that it functions quite easily with existing smartphones. Unlike VR, which requires hardware like a special headset or goggles in addition to apps, AR just needs an app that offers augmented reality, which means that it's as easy and natural to use as any other type of app. Occasionally, AR apps will require additional features like GPS or Wi-Fi, but those capabilities are standard on any device that can run apps in the first place.
Great starter AR apps for the iPhone
Now that Apple has released iOS 11, practically all the newer iPhone models can support augmented reality (this is thanks to a major push by Apple to develop better AR support, which resulted in the creation of the ARKit framework for devices like the iPhone and iPad). As a result, the number of AR apps available to users has exploded. Some of the best-known AR apps that can get you started with the technology include the following, all of which are available free of charge or free with in-app purchases through iTunes:
Pokémon Go—As mentioned above, the recently-launched Pokémon Go is nothing short of a phenomenon. Use your iPhone's camera to find, capture, train, and fight different Pokémon characters. For many people, one of the best things about Pokémon Go is that it helps you stay active, as a big part of the game involves searching for Pokémon characters while you're out and about in your neighborhood or community.
Amikasa—Wondering if that great couch you spotted while you were out shopping will actually fit in your living room? Amikasa solves this dilemma by superimposing selected images of furniture onto different areas of your home so you can see what dimensions, styles, and colors work for your space.
Makeup Genius—Shake up your makeup style with this app, which lets you virtually try out different looks by applying makeup products to your selfies.
String—Although this app is just a basic introduction to AR technology, it's still very cool. You start by printing out the special images associated with the app; then, when you point your iPhone camera at them, they come to life with incredible 3-D imagery.
Vivino—Wine lovers are smitten with this AR app, which recognizes the bottle of wine you're drinking when you take a picture of it and overlays extra details like ratings, taste profile, and best prices for the wine at nearby retailers.
Zombies GO!—A zombie-style version of Pokémon Go, this fun game brings zombies to life right in front of you.
What's next for augmented reality?
While the iPhone is already an excellent fit for AR, Apple is continuing to expand its AR offerings. Rumor has it that the company is currently working on a model for glasses with built-in augmented reality features; the idea is that the glasses would be connected to your iPhone, which would feed data to the glasses and display the details on the inside lens for the wearer's eyes only.
Given the fact that similar technologies, like Google Glass, were largely failures, it's hard to say if Apple's AR glasses will ever make it to market, but there seems to be little question that of all the tech companies out there, Apple has the best track record of making technology fashionable and successfully integrating it into our daily lives.