If you're planning to buy a new iPhone, you might be surprised at the number of models that are currently on sale. Over the last few years, Apple has released new versions of the iPhone on a fairly regular basis.
This means there's now a wide-ranging line-up of available devices to choose from. (To find out which iPhones are on sale near you, contact your local Afghan Wireless store, the first and only authorized Apple mobile distributor in Afghanistan.)
So how do you know which iPhone is the right one for you? It all depends on your particular needs, preferences, and budget. Read on for a guide to some of the currently available iPhone models, as well as some tips that can help you figure out what matters most to you when it comes to choosing your device.
iPhone XS and XS Max
Pros. As it's the very latest model, it's no surprise that the iPhone XS series offers the coolest and most cutting-edge technology of the entire iPhone range. Both the XS and the XS Max offer large, edge-to-edge screens with superior OLED technology; 3D Touch capabilities; an excellent camera; the Face ID recognition system (instead of the previously-used Touch ID fingerprint scanner); wireless charging; and up to 512 GB of storage.
Cons. All the fantastic features of the iPhone XS series come with a price tag to match. Depending on the storage capacity you choose, a new iPhone model from this series can cost between US$999 and US$1,449. As a result, these are the most expensive iPhones ever.
Who should get this model? If you want the best and are happy (and able) to pay for it, the iPhone XS series is for you. It's also a great choice if you particularly value features like a top-of-the-range camera and a large screen size.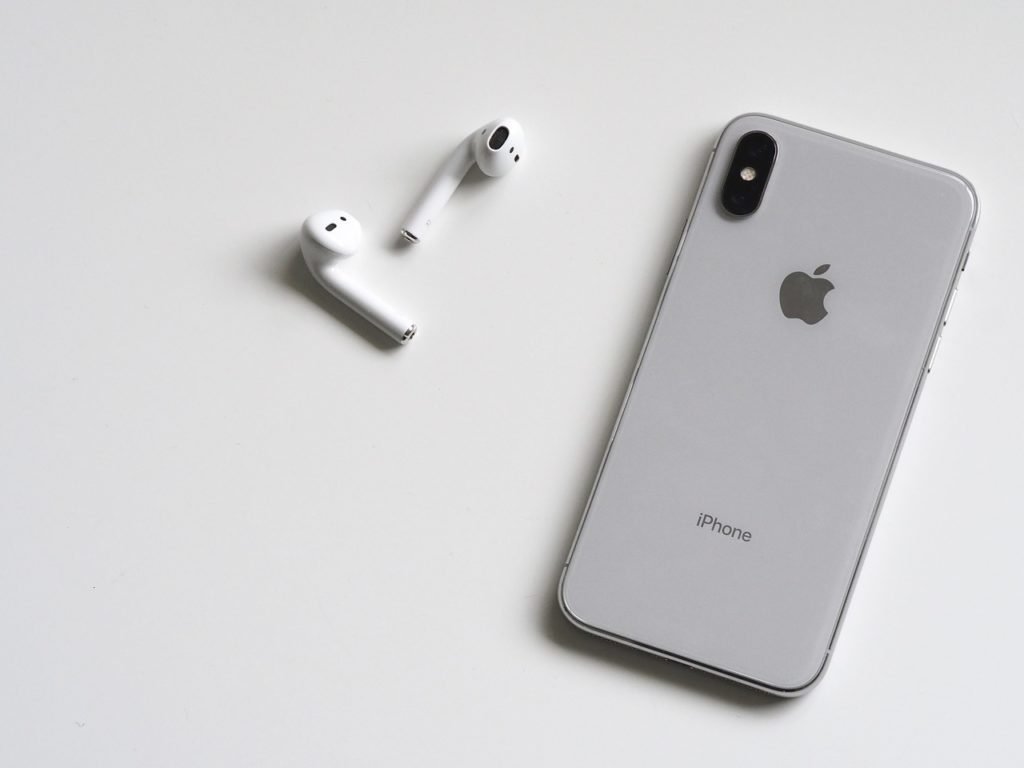 iPhone XR
Pros. The iPhone XR offers a very comparable set of features to the XS series. These include a large, edge-to-edge screen (though without the OLED technology); a great camera; a powerful processor; Face ID; and wireless charging. Furthermore, the iPhone XR outperforms the XS when it comes to battery life. Some users report that the XR can go for several hours longer without a charge. Best of all, with the XR model, all these great features are available at a significantly lower price.
Cons. The iPhone XR has a maximum storage capability of 256 GB (compared with the 512 GB available with the XS). The XR is also slightly heavier, and isn't as good when it comes to waterproofing.
Who should get this model? Choose the iPhone XR if you want the latest iPhone at a cheaper price, if you don't mind sacrificing a few premium features, and if you enjoy a large handset.
iPhone 8 Plus
Pros. The iPhone 8 Plus is similar to the iPhone XR in many ways, meaning that you'll get most of the same features and power with this model at a slightly lower price. The iPhone 8 Plus is also the last iPhone model to feature the Home Button, which is still a beloved feature for many users. Finally, the stunning dual-lens camera makes the iPhone 8 Plus a favorite among photography enthusiasts.
Cons. Despite its many similarities to the iPhone XR, the iPhone 8 Plus doesn't use the Face ID system (it relies instead on Touch ID), it doesn't feature an edge-to-edge screen, and it's a bit larger and heavier. This can make it feel bulky in your hand or in your pocket.
Who should get this model? The iPhone 8 Plus is a good choice for users who want a new iPhone but don't necessarily need the very latest model (or the associated price tag). Because it's easy to use and navigate, this model is also an excellent option if you use your phone often and are a frequent multitasker.
iPhone 8
Pros. The iPhone 8 was the first model to introduce the A11 Bionic processor, identical to that found in the super-powerful (and now discontinued) iPhone X. This means the iPhone 8 runs very quickly and smoothly, even when multitasking.
Cons. Other than the processor, there aren't many other ways in which the iPhone 8 is an upgrade on its predecessor, the iPhone 7. The iPhone 8 still features the same camera tech (which is admittedly very good) and design.
Who should get this model? The iPhone 8 offers substantial power and plenty of useful features at good value. It's a solid choice if you want a powerful phone without the bells and whistles of later models.
iPhone 7 and 7 Plus
Pros. By now, the iPhone 7 and 7 Plus are older phones, but they are still solid devices with strong features. You won't find the latest upgrades on these models, but you will get good performance at a low price.
Cons. Not surprisingly, these models are a bit slower, a bit less powerful, and have lower storage capacities and lesser cameras than later iPhones.
Who should get these models? It's usually a good idea to buy the best iPhone that you can afford. Ideally, this means an iPhone 8 or up, but if you're working with a limited budget, the iPhone 7 or 7 Plus is still a very good choice.